What's your favorite?
This is going to be the best TALLstudio blog post we've ever posted, and the reason? We didn't write a lick of it! For this post we thought it would be fun to ask our peers what their favorite places and spaces were and have them give a short synopsis of what makes these spaces a "favorite". We were blown away with the response (23 people!) and were deeply surprised by the answers. This was an excellent exercise for us (selfishly) in that we were able to learn about different architects, designers, cities, and buildings, and also learn what makes something a "favorite". A "favorite" space is like a snowflake…it's different for every single person. Enjoy!
Dr. Rachel McCann
Rachel McCann and Carnal Echo / Professor Emeritus of Architecture - Nashville, TN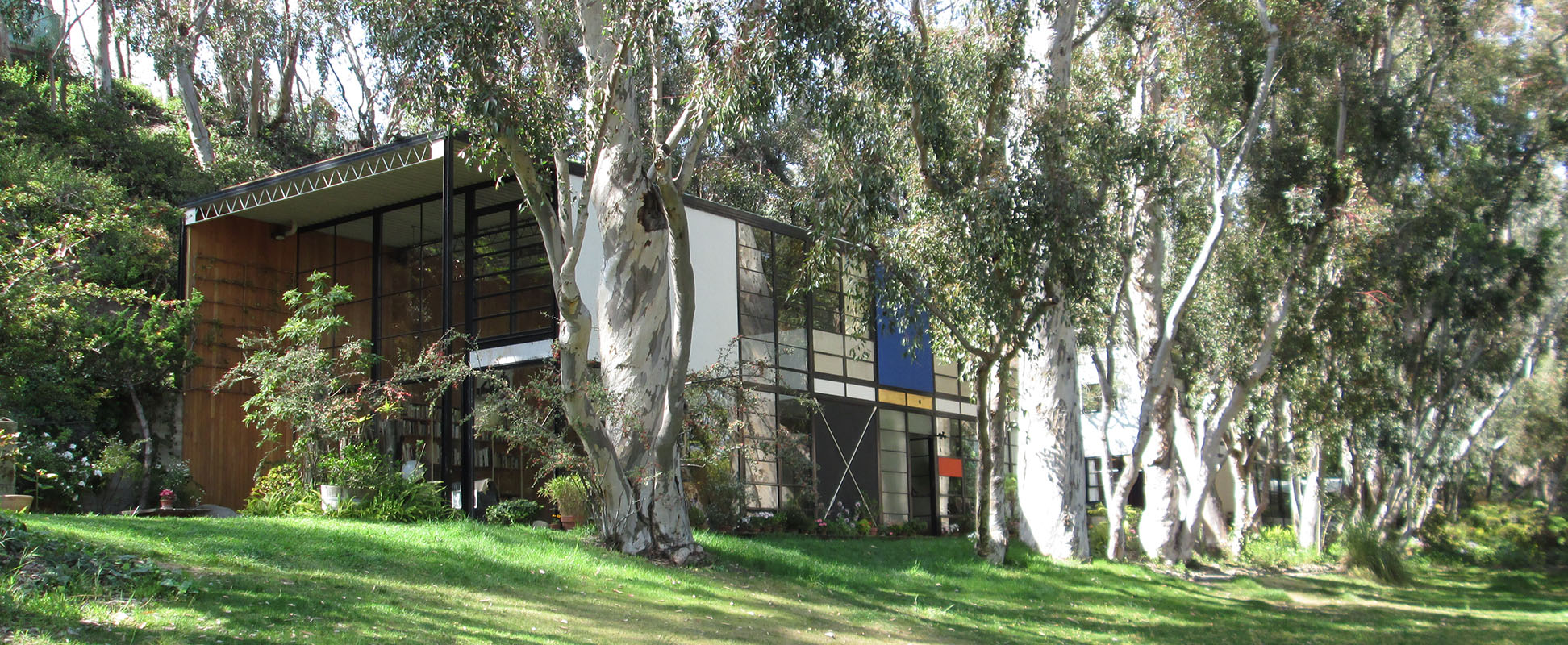 Designers: Ray and Charles Eames
photo: tulloch.rutgers.edu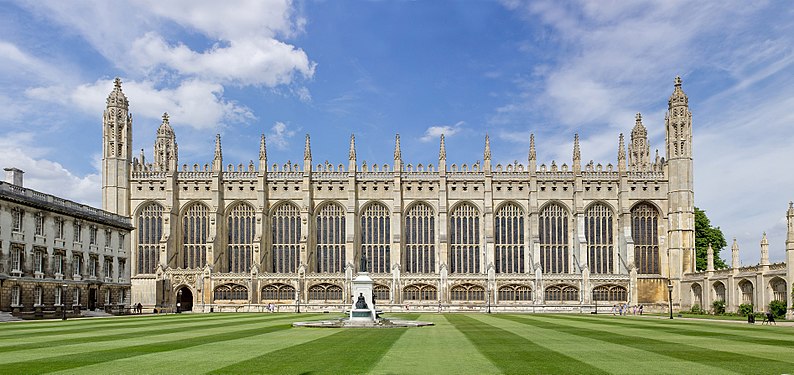 Kings College Chapel, University of Cambridge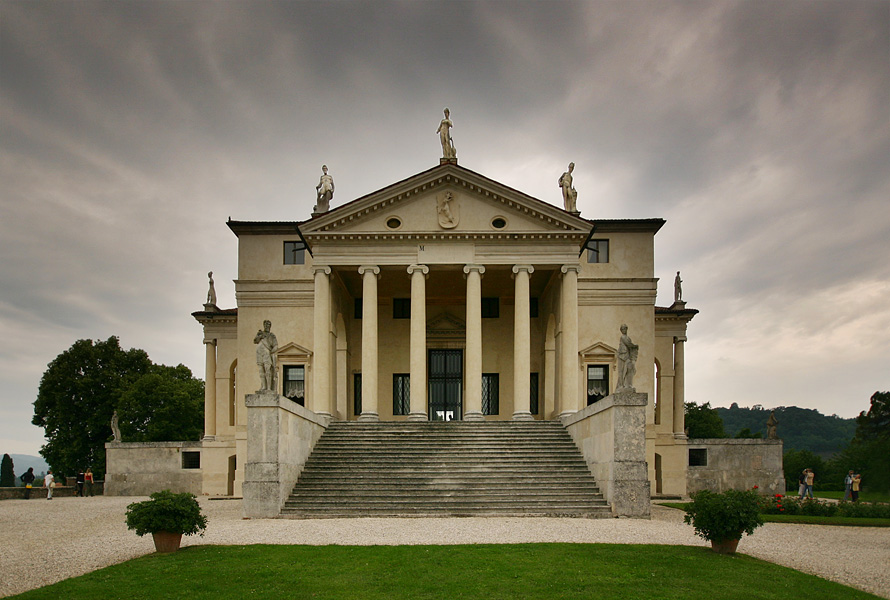 Villa Rotonda, outside of Vicenza, Italy
Architect, Andrea Palladio
photo: Wikipedia.com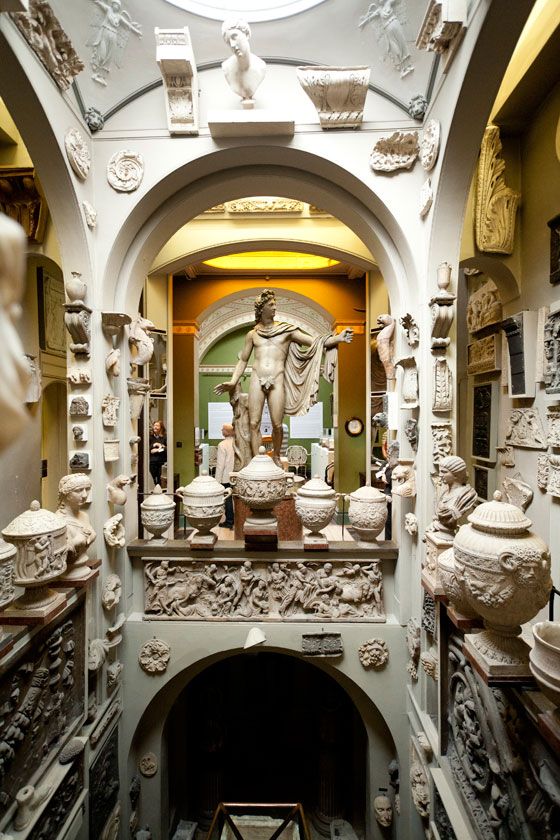 Sir John Soane Museum, London
Architect, Sir John Soane
photo: theregencyfurniture.com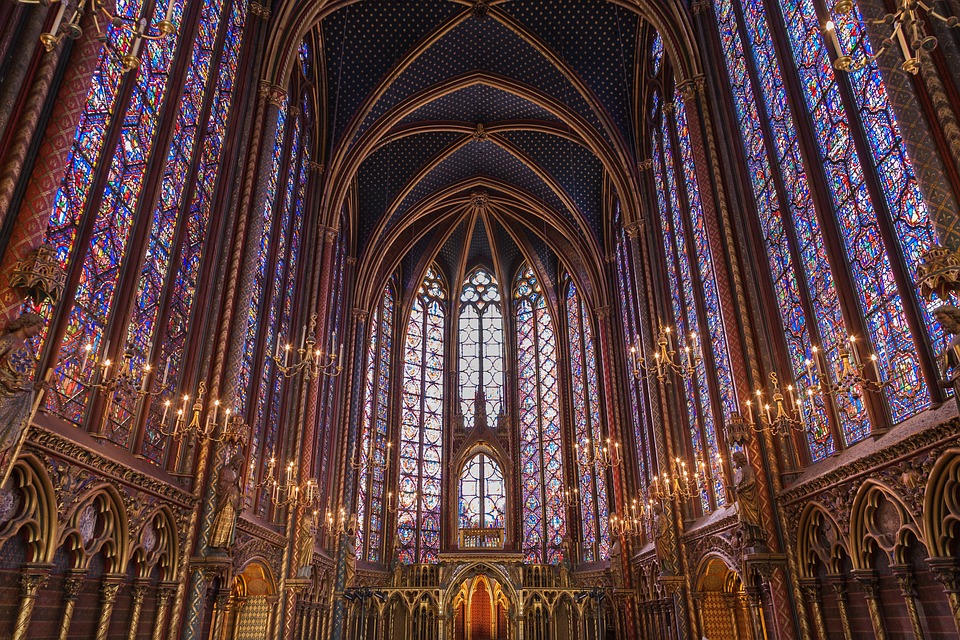 Architect, Pierre de Montreuil
photo: Pixabay.com
Michael Lewis
Real Estate Broker/Developer - Jackson, MS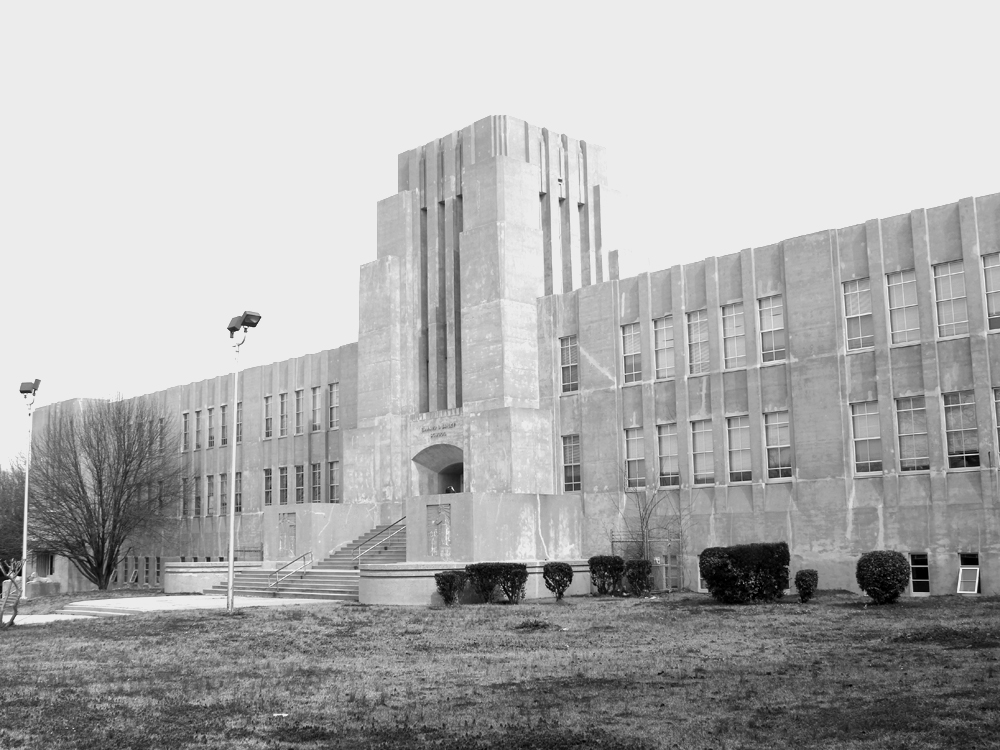 Bailey Magnet High School, Jackson, MS
My high school has always been one of my favorite buildings. If you haven't been inside, you must go. There are Greek-like structures everywhere and the auditorium is amazing!
photo: lovemsmod.com
Bill Myers
Artist - Biloxi, MS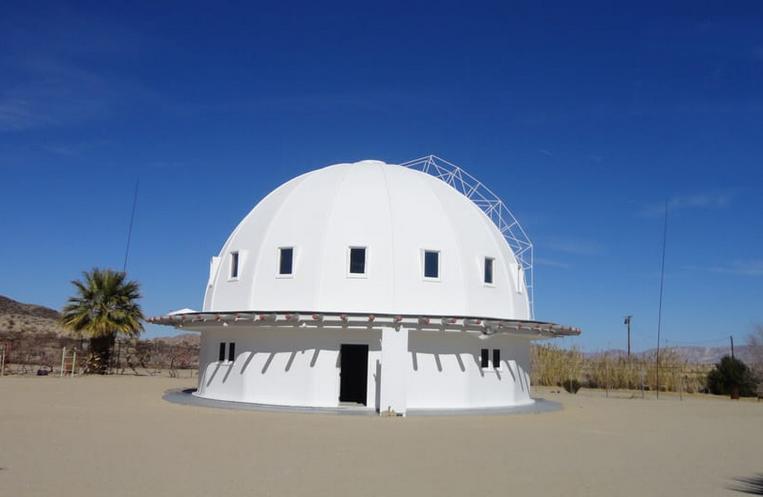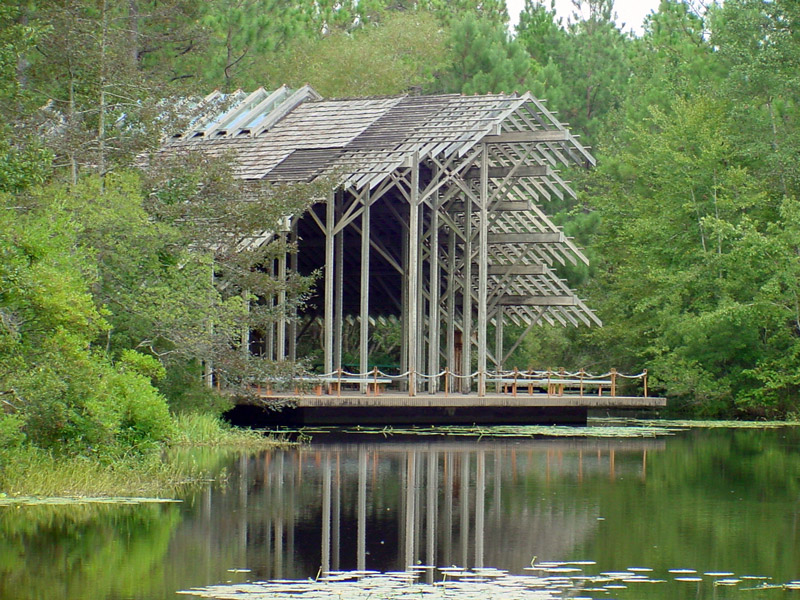 Crosby Arboretum, Picayune, MS
Architect: E. Fay Jones
photo: gardenvisit.com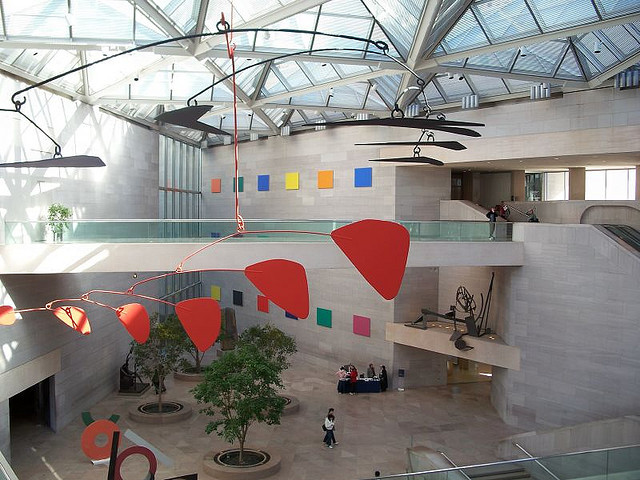 National Gallery, East Wing, Washington, D.C.
Architect: I.M. Pei
photo: ArchDaily.com
Allison & John Anderson
unabridged Architecture - Bay St. Louis, MS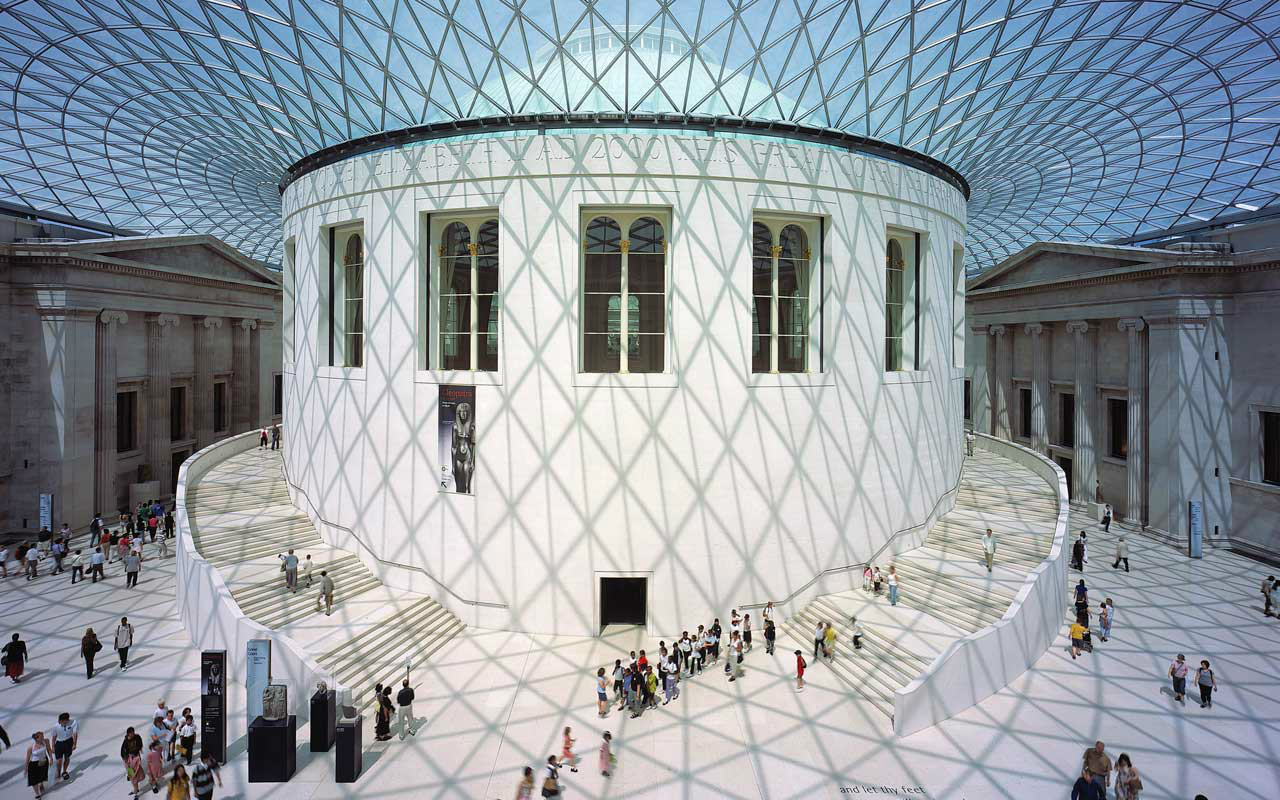 We especially love the central atrium space enclosed with a magical floating geometric glass roof by Norman Foster. A great example of new and old co-existing, each the better for the presence of the other. Quiet, beautiful and strong.
photo: Arch2o.com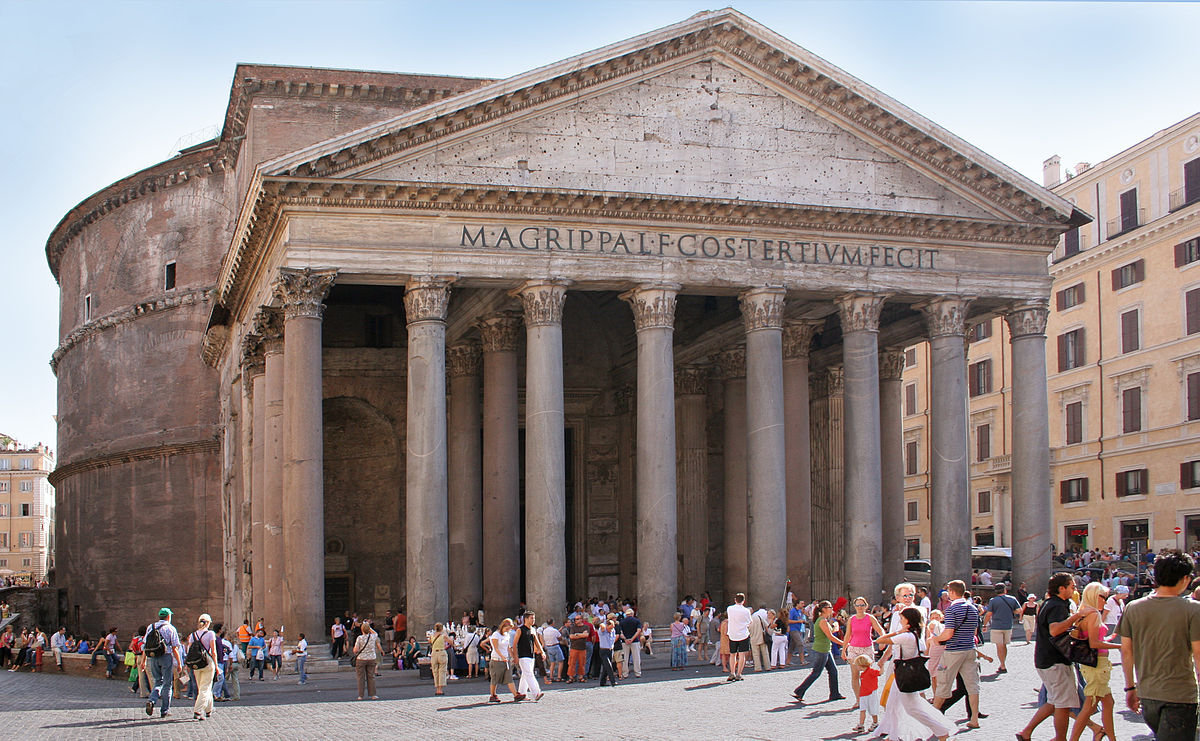 One of the first places Allison and I went to in 1984 when we first went to Rome, and one of the first places we returned to with children 30 years later. Amazing in its longevity, clarity of concept and as the gold standard of great proportion for our profession. Center of western architecture for over 2000 years.
photo: Wikipedia.com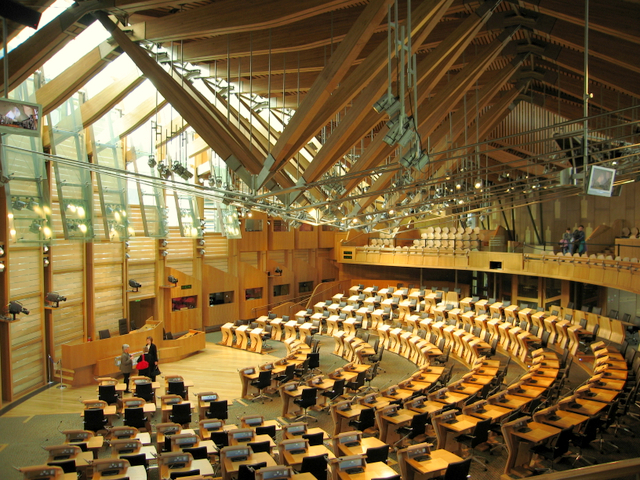 Scottish Parliament, Edinburgh
A figurative journey from an underground fairy-land up through several strata to the bright and beautiful house chambers at the top, a glowing forest of optimism. Second only to Sagrada Familia in idiosyncratic detailing and metaphor. Mad genius architecture teetering on the brink.
Architect, Enric Miralles
photo: Wikimedia.com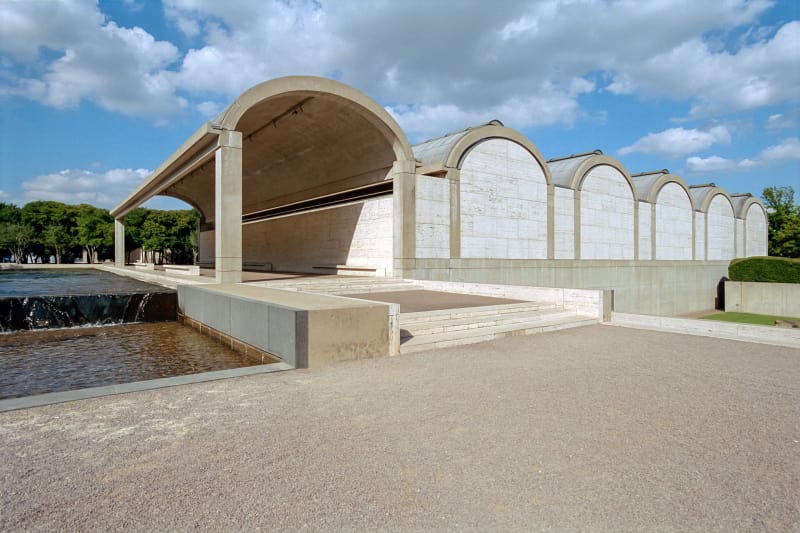 Kimbell Art Museum, Fort Worth
Architect, Louis Kahn
photo: divisare.com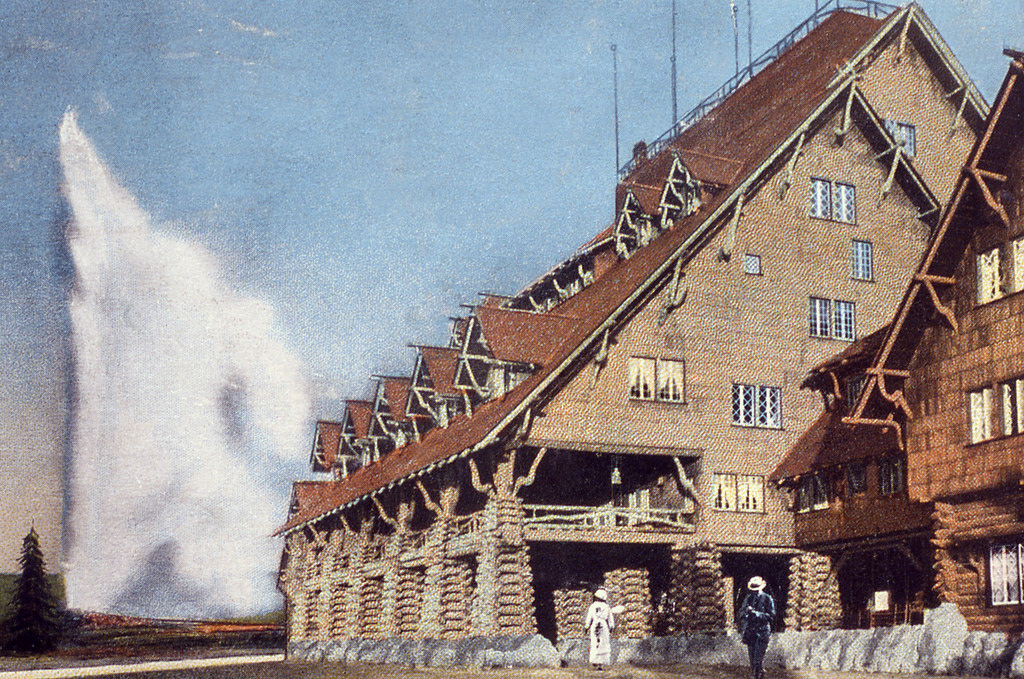 Old Faithful Inn, Yellowstone
Architect, Robert Reamer
photo: flickr.com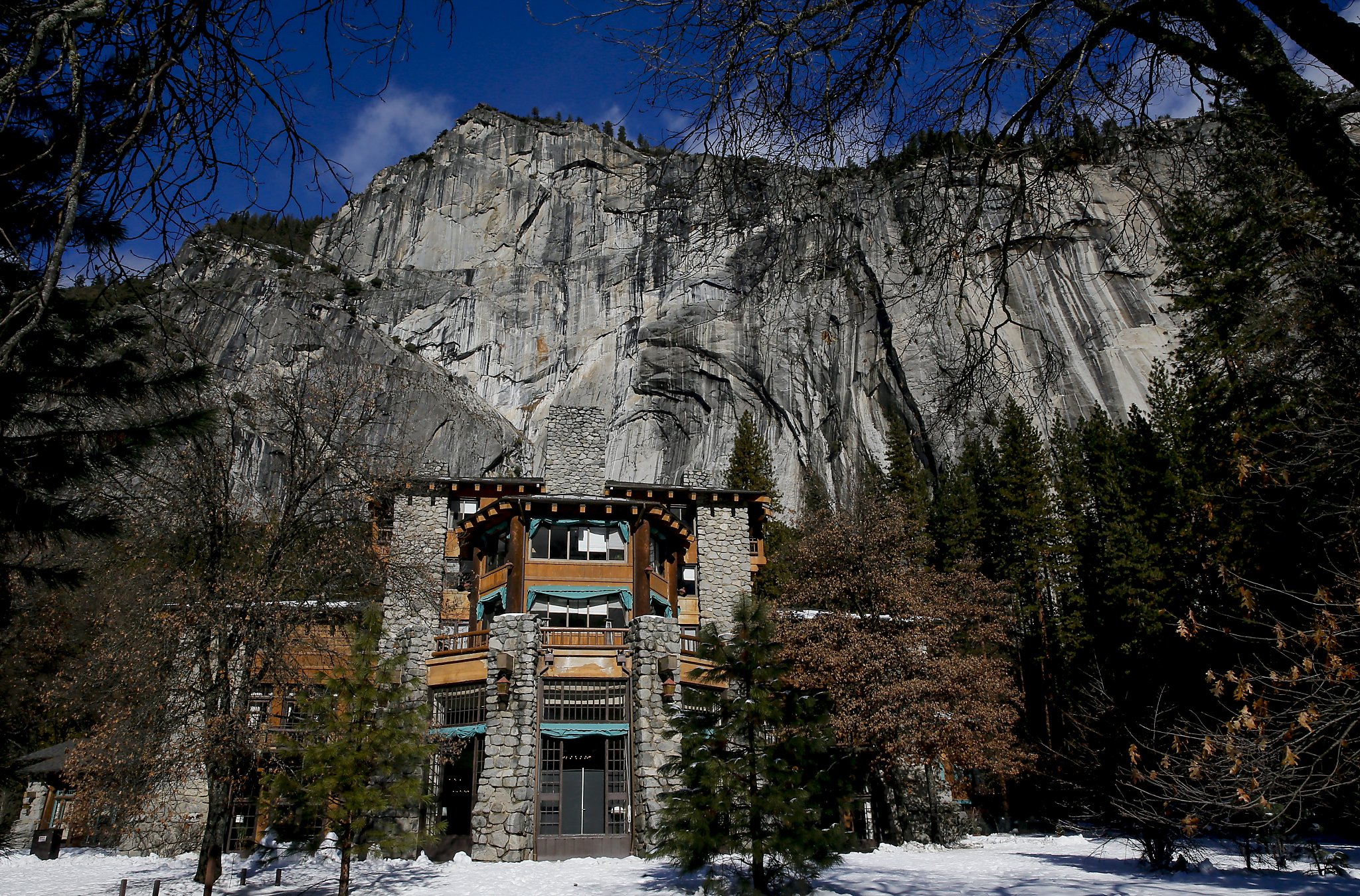 Architect, Gilbert Stanley Underwood
photo: San Francisco Chronicle
Anik Kurkjian
CEO and Founder of MS LIGHT Collaborative - Jackson, MS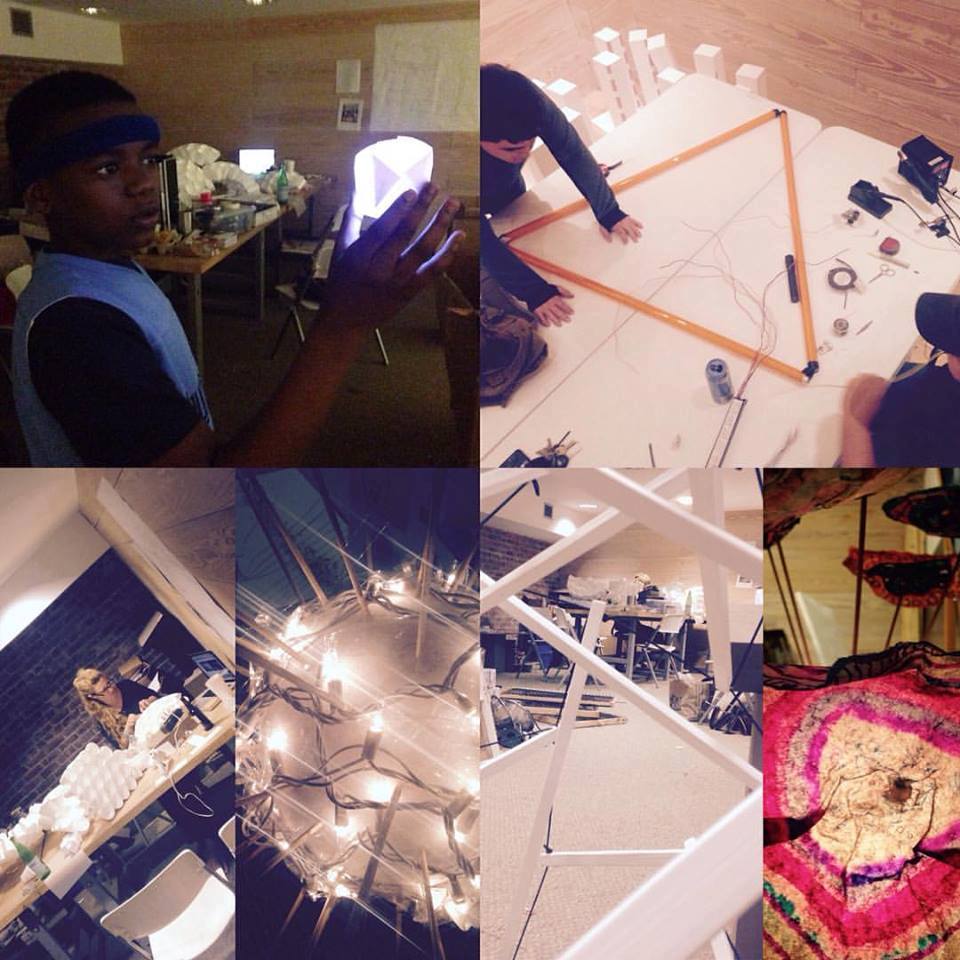 MSU 5th Year Architecture Building, Jackson, MS
My favourite building will have to be the 5th Year architecture school in downtown Jackson, MS. It inspires me every day. It is where the LIGHT Festival was born. It is where great things are happening. I love the old vs. new aspect & how both are respected within the renovation. I could go on & happily would do.
The journey I have had in this building over the last year has been incredible - I truly feel it has looked after us all - it is a bizarre thing to, but this place almost feels womb like. I have been here with 100's of people running around asking 1000 questions, and I have been here when I've been the only one in the building. The peace & the mayhem she takes all in her stride.
Architect, Barlow Eddy Jenkins Architects
photo: Anik Kurkjian
Jonathon
Friend – Washington, D.C.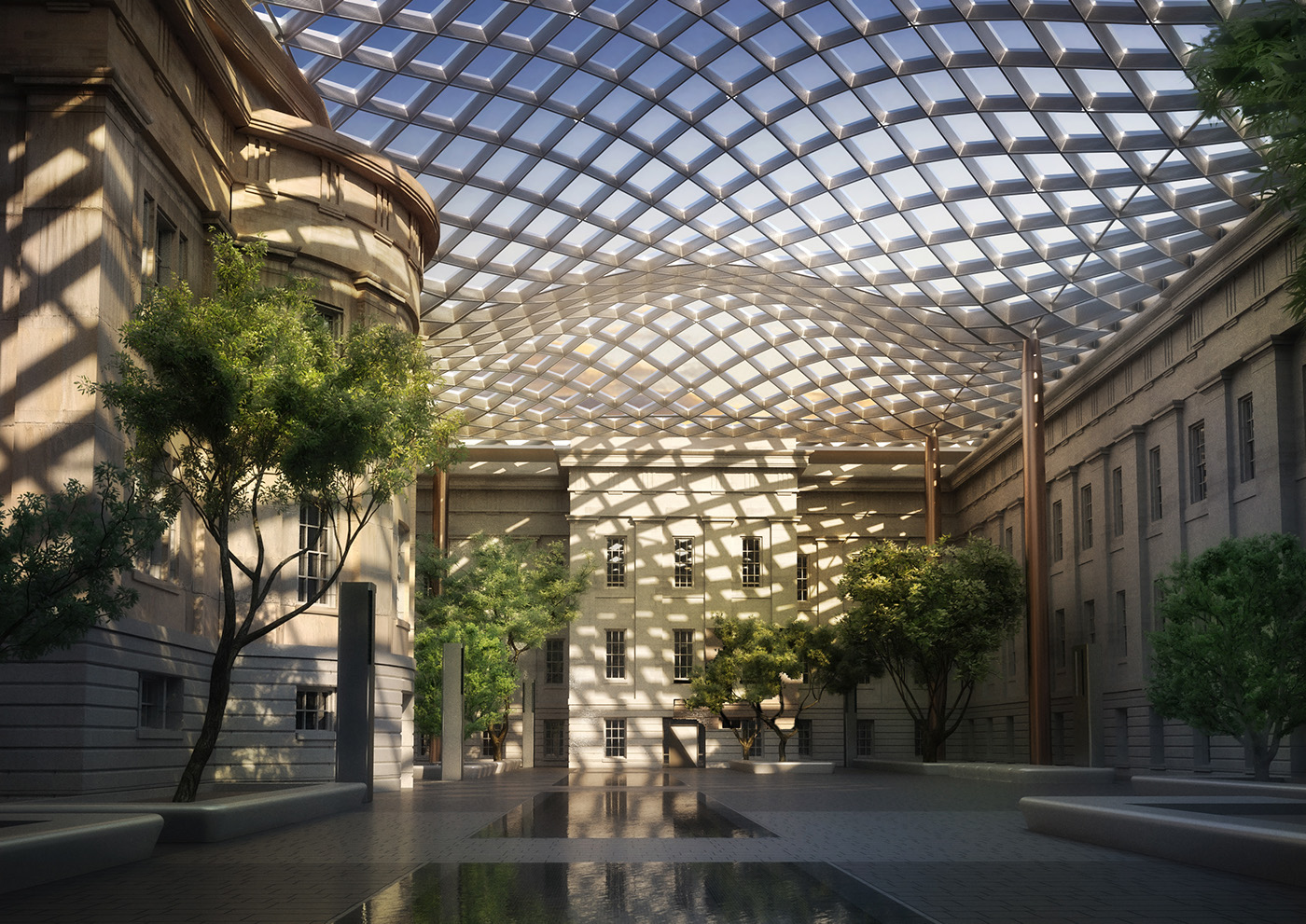 Atrium at the National Portrait Gallery, Washington, D.C.
The Atrium within the National Portrait Gallery is my favorite space in Washington, D.C. The atrium is enclosed on all four sides by heavy stone masonry, typical of buildings erected during that time period. The interior atrium is covered by an undulating steel and glass lattice framework held up by several large metal columns that fade to the background, giving it a very open expression. It's a quiet cocoon amidst the busy city, a break in the action. It's accessible by foot via two entryways, but accessible by sight from every window within every gallery. The atrium even becomes a gallery itself by expressing the movement of the people within.
The atrium has several dualities: Light & Dark, Heavy & Weightless, Rough & Clean, Silver & Blue, Quiet & Loud, Wet & Dry, Shadowed & Cleared, Large & Small, Serious & Whimsical
Architect: Norman Foster
photo: Jonathon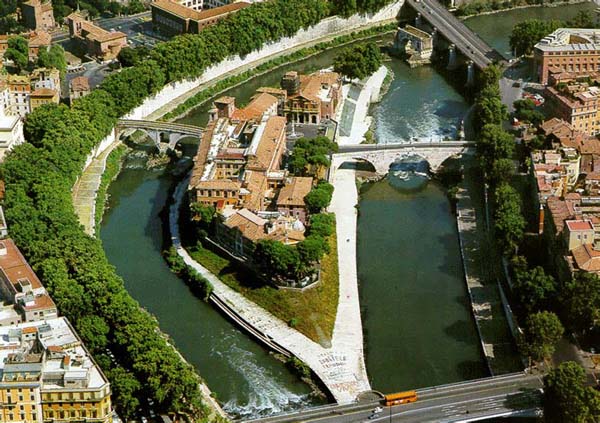 Picture this: A cool late March, two in the afternoon with a belly full with fine Italian food and chocolate gelato. You want respite but the street provides none. You happen to look over and in the middle of the Tiber River exists Tiberina—an island that is only big enough to hold a few small buildings. The river is low for the season and you walk down to its perfectly pitched bank, a fortress against the water, where reclining is all but an afterthought. The unfettered sun just warm enough to be perfect shines down and soon you drift into dreams of Roma. A perfect Italian afternoon, listening to ancient waterway echo voices of its past.
photo: Jonathon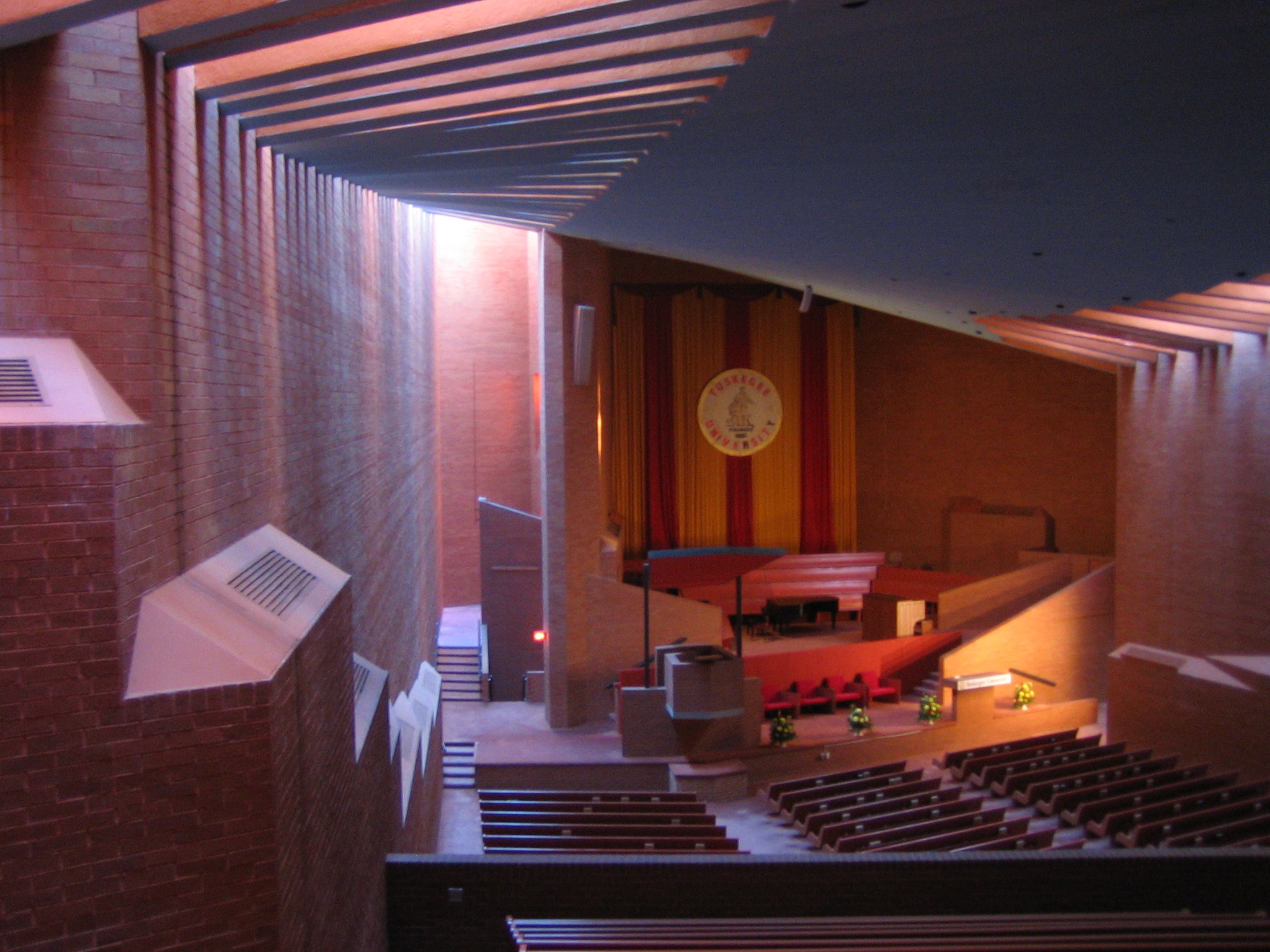 Tuskegee University Chapel, Tuskegee, Alabama
Transcendent. If you only had one word that explained what ecclesiastical architecture should be—that is it. It should evoke a moving presence, an expression, a hint, that God is near and will meet you at the altar. It should move men's hearts to action, it should compel them to look up and watch the sweet smoke of their burning prayer rising up to the Heavens. The Tuskegee Chapel does this—it's a place that defies logic. And even if you experience the space in person and aren't blown away, just wait 'til the choir starts singing and the organ starts playing. Ancient vibrations of sound of sound become light and we're lucky if we're not blinded.
Architect, Paul Rudolph
photo: Jonathon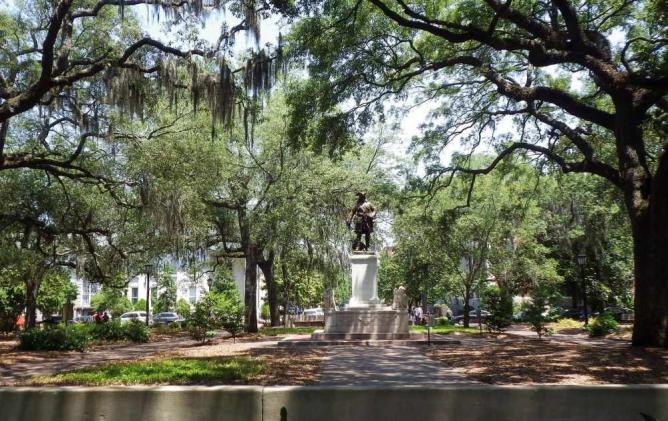 The Hull Street side of Chippewa Squar, Savannah, Georgia
Savannah is an icon of a city for a reason. Chippewa Square, made famous by Forrest Gump, must have inspired a word in Webster's dictionary: lovely. This landscape is lush and verdant, the fountains expressive, the buildings forming a milieu of near-perfect existence for as far as the eye can see. There's a moment of lucidity oft-given while lingering around: all is right with the world, at least in Chippewa Square.
photo: Jonathon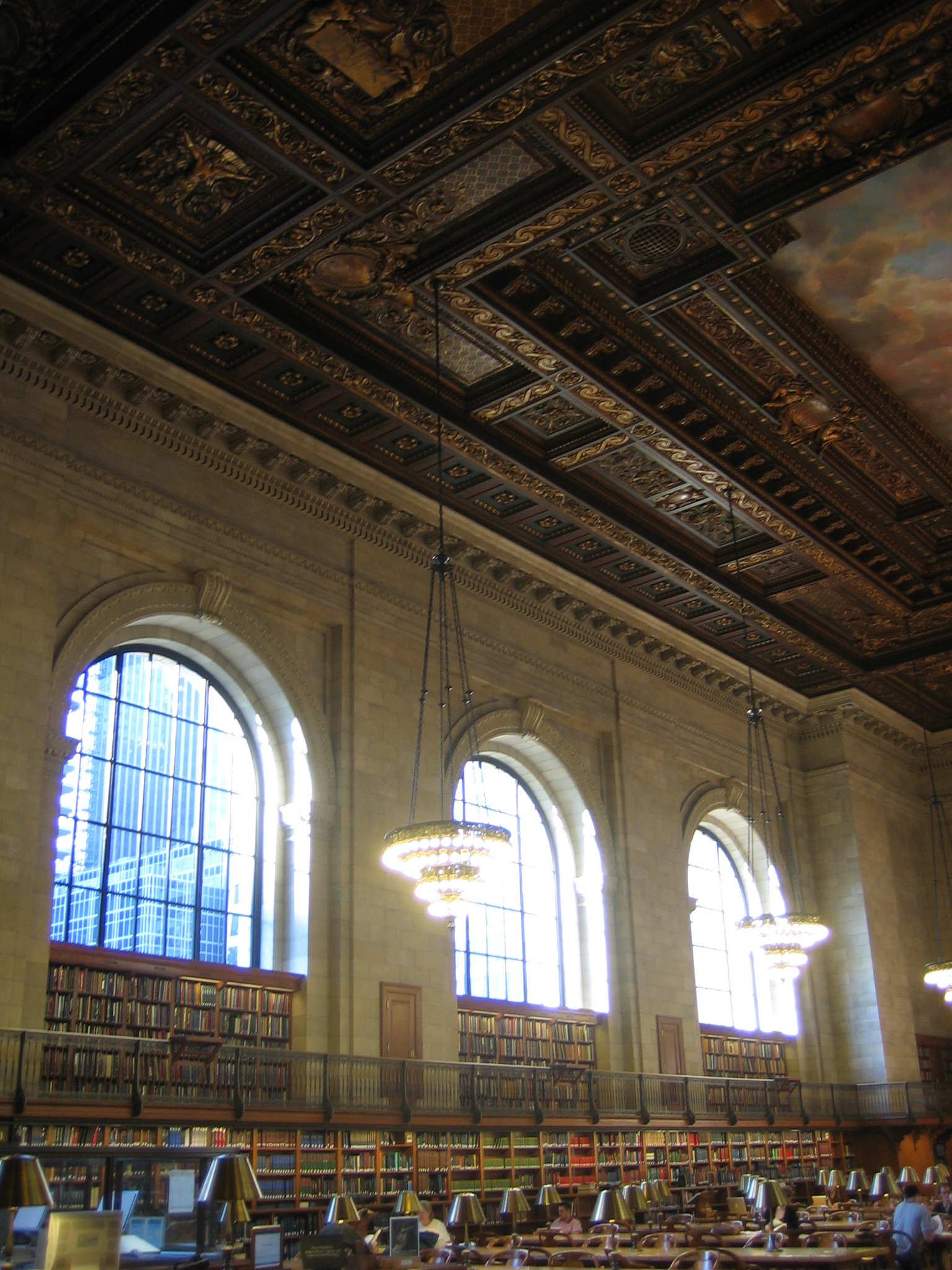 Third Floor Reading Room, New York Public Library at Bryant Park
Sometimes a room becomes more than a room, and the reading room on the third floor of the NYPL at Bryant Park is just that. Housed inside a stunning Beaux-Arts building, the reading room is perhaps the most magnificent space in the entire city. We become architects to make spaces like this. The reading room fools by making the pursuit of perfect edifice achievable, but it laughs at mortals and continues to hide its secrets within the walls, desks, books and streams of perfect afternoon light.
photo: Jonathon
Oliver Preus
Landscape Architect with CPLA Design+Planning - Ocean Springs, MS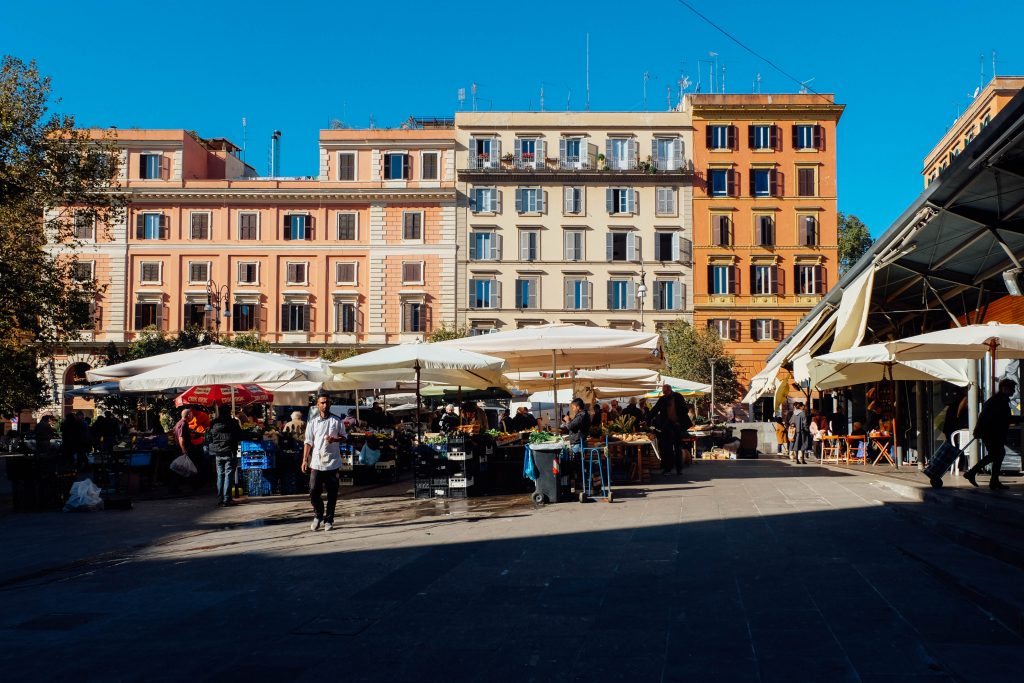 Piazza San Cosimato, Rome
This piazza is located in the Trestevere District/neighborhood of Rome. I spent a month studying abroad in Rome one summer and our apartment during that time was a block away from this piazza. Every morning before our class met up for tours I would go to a cafe next to this space, order a cappuccino and just watch people set up for the daily market. I enjoyed seeing how people interacted with one another in a way that was quite different than Americans do. The sights, sounds, smells, all seemed to form a ballet of life.
photo: An American in Rome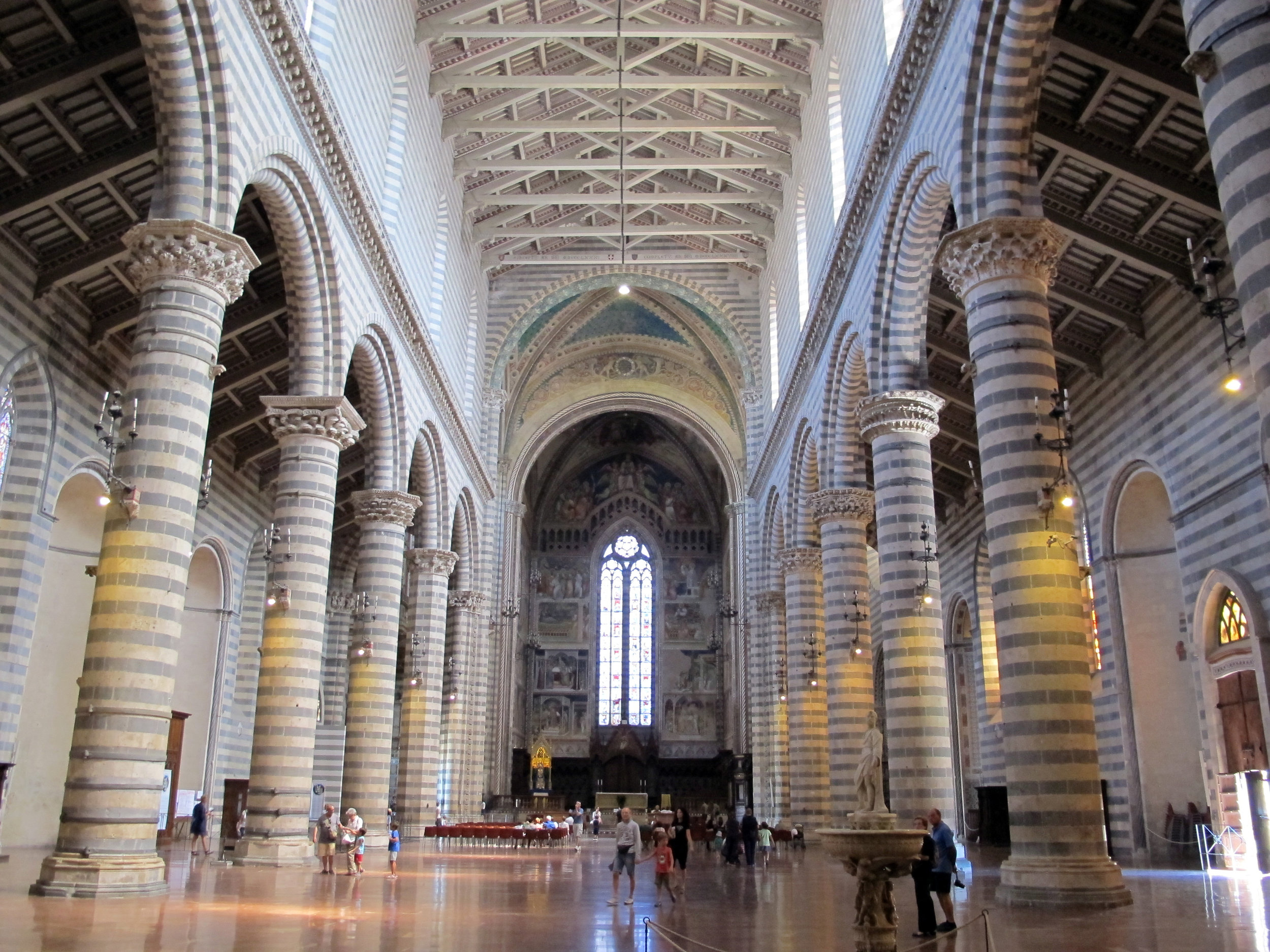 Duomo di Orviet, Orvieto, Italy
This 14th century Italian Gothic cathedral is probably my favorite cathedral. Its massive structure stands out atop the plateau on which the village was built upon. It's ornate front facade and striped sides make it unique. While the exterior is amazing to see, the interior is what takes your breath away. Literally. When I entered this cathedral I was completely overwhelmed by the magnitude of its sheer size and splendor. It is truly a spectacle to behold.
photo: Wikimedia.com

Railroad Park, Birmingham
This park is special, not because I got to work on it during an internship years ago, but because of what it has done for a city that many believed was going downhill fast. And it was before this park became a reality. Completed in 2010, this 4 block swath of downtown Birmingham has ignited growth unlike anything I have ever seen. Every day, tons of people from all backgrounds come and enjoy this great park and some of the activities that have popped up around it, such as the minor league stadium, a local brewery, shops, and restaurants. It is a prime example of how investing in parks can improve your city.
photo: railroadpark.com
Mike Mascaro
designer - Baton Rouge, LA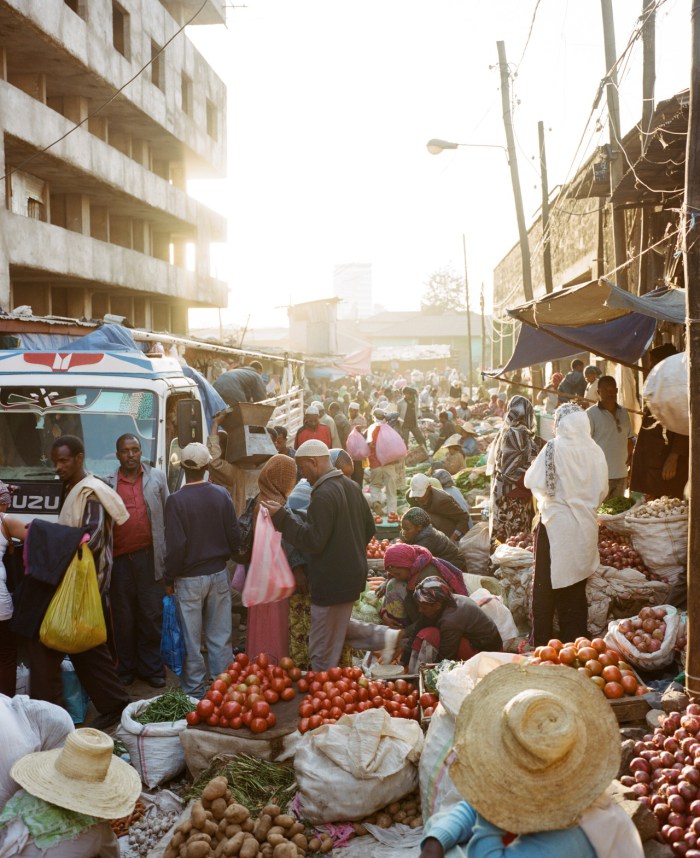 There's no place more invigorating than African bazaars. Open market space; exposed to elements in early stages and eventually developing (on site, and w/o interruptions) under a shared canopy. Every stake holder becomes more vested in the whole as time goes on, and if you choose to leave, you can't lay claim on any portion of it, except the goods you haven't sold. No one 'designs' a place like that, but instead the individual will adapt accordingly. It is essentially organic and amorphous, and can grow to be as large as small towns. There is no signage, no property boundaries, no codes... above all, no bullshit! No zoning laws, but goods are grouped and automatically sold in separate 'zones'. This predates modern zoning.
They are truly democratic spaces, and innovative as fuck... even the petty thief has a say or a thought worth sharing (seriously!) They cannot be planned, regulated... or replicated; they simply are.
Fascinating places. I'd make friends with shop owners, sit on a mat with hot tea, burn sandalwood, chew khat, and soak in as much as I could learn. I could go on…
photo: Mike Mascaro
Leah Watters
Watters Architecture - Pass Christian, MS
It's hard thinking of buildings I appreciate in the vacuum of architectural form, because buildings are intertwined with experiences, nostalgia, memory and time. The bedroom at my grandparents' house always sticks out because the space was "mine" 450 miles from home; it was an old attic with a cathedral ceiling and low walls. It was cozy and kid-sized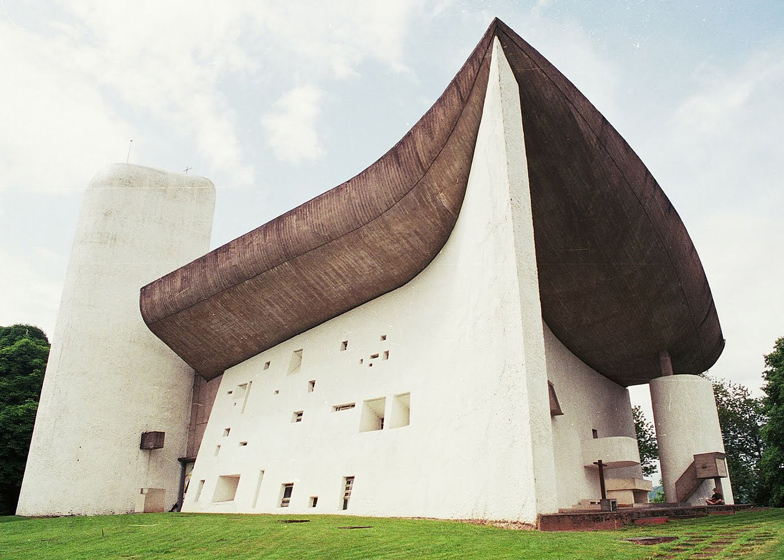 Notre Dame du Haut, Ronchamp, France
Ronchamp was glorious. But was it because it's an incredible and experiential building, or was it because I'd trekked from Basil Switzerland to Ronchamp France at age 20 in a rental car, pre-GPS, fighting against the clock as I kept taking lost turns and knowing it would be closed for the next two days? When it finally appeared at the top of a mountain it was glorious, as was the entire drive up the mountain and walking into the building with its haunting/intimate use of light. Light barely seeps in the top and is intentionally sculpted as it enters each crevice.
Architect, Le Corbusier
photo: Dezeen.com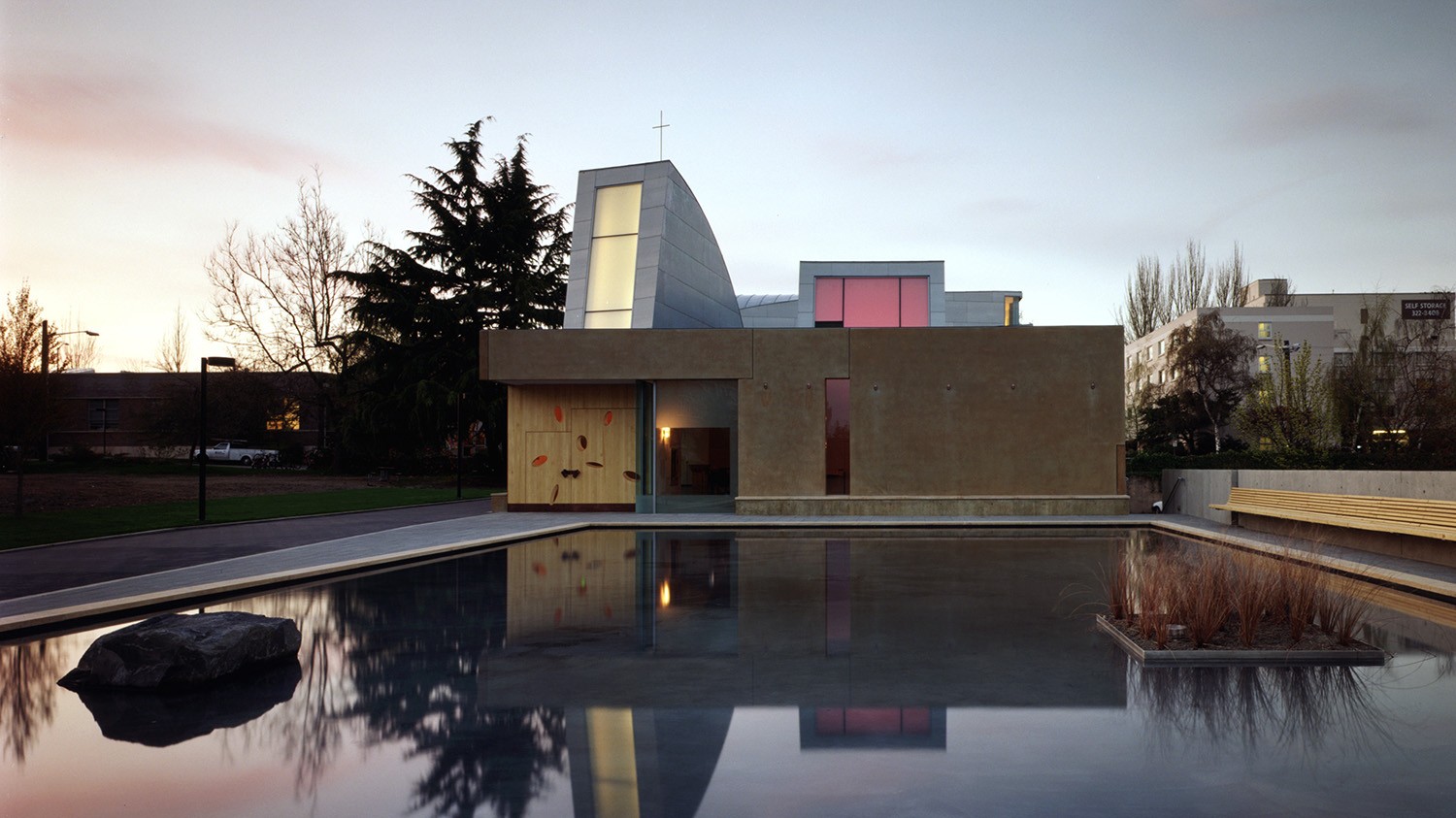 St. Ignatius Chapel, Seattle
St. Ignatius Chapel in Seattle was the first time I visited a great building with a little bit of architectural education behind me. The grace and poetry of the building was powerful. His play of light is incredible.
Architect, Steven Holl
photo: Steven Holl Architects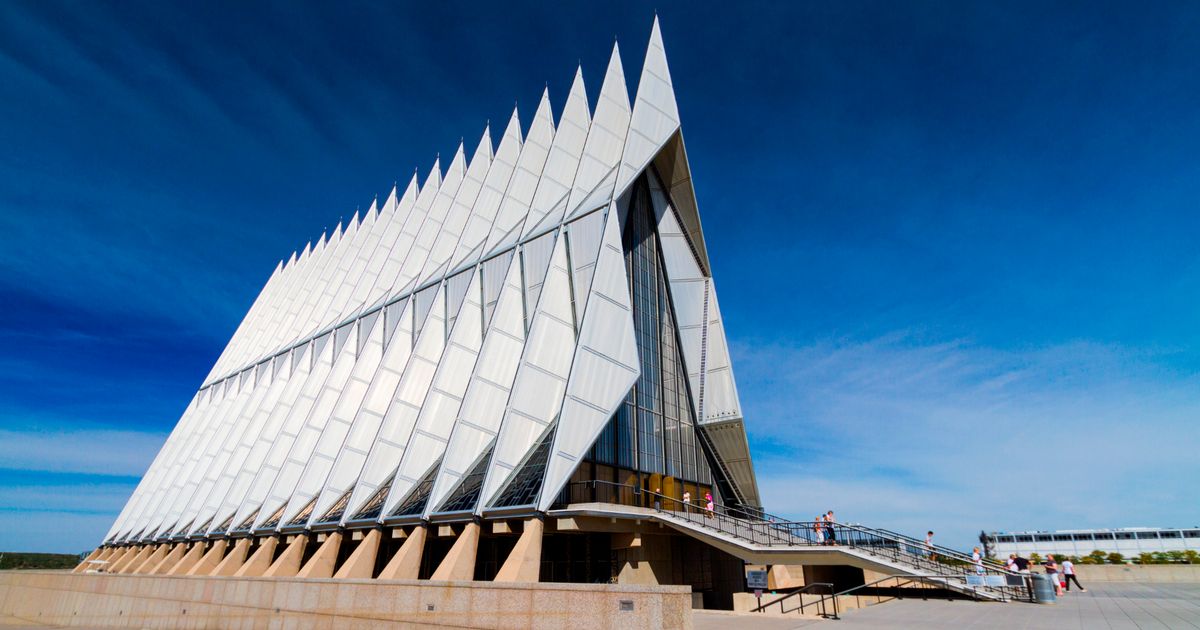 Air Force Academy Cadet Chapel, Colorado
The chapel at the Air Force Academy is very powerful. The daring heights, the craftsmanship, the form, the glass... With our current codes and sustainability goals, it would be almost impossible to recreate this building. (Actually, the last line should say "these buildings", because there are three other very similar chapels.)
Architect, SOM
photo: mirror.co.uk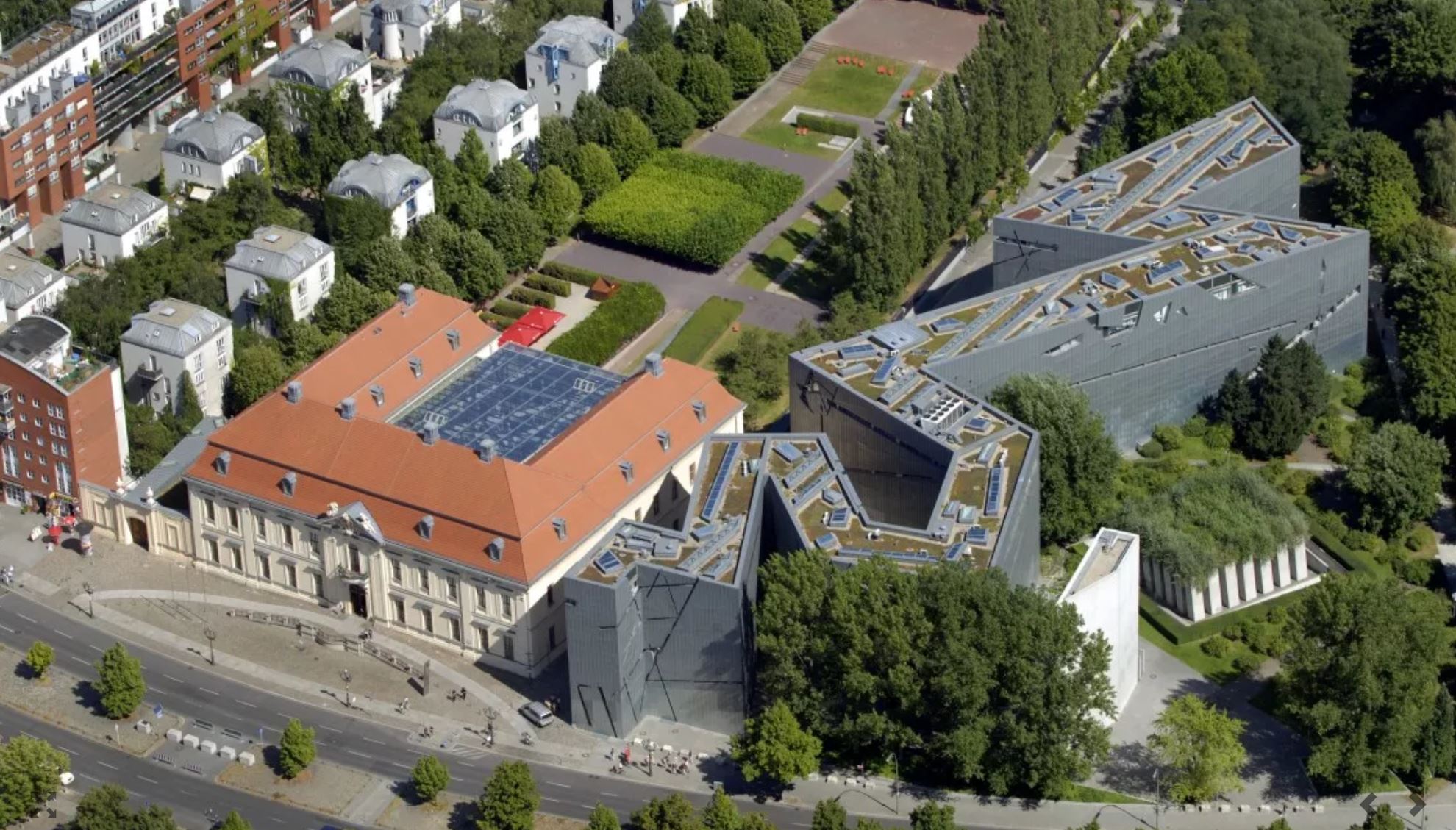 The Jewish Museum in Berlin is the most articulate statement I've ever seen achieved through architecture. The exhibits are redundant to the building, and in my opinion, unnecessary. The building itself tells the story of fear, pain, separation, isolation, yet has intersections which give glimmers of hope, and ultimately points toward the anticipation of redemption that is promised to God's chosen Jewish nation.
Architect, Daniel Libeskind
photo: Studio Libeskind
Michael Winter
Architect with Fleming Architects - Memphis, TN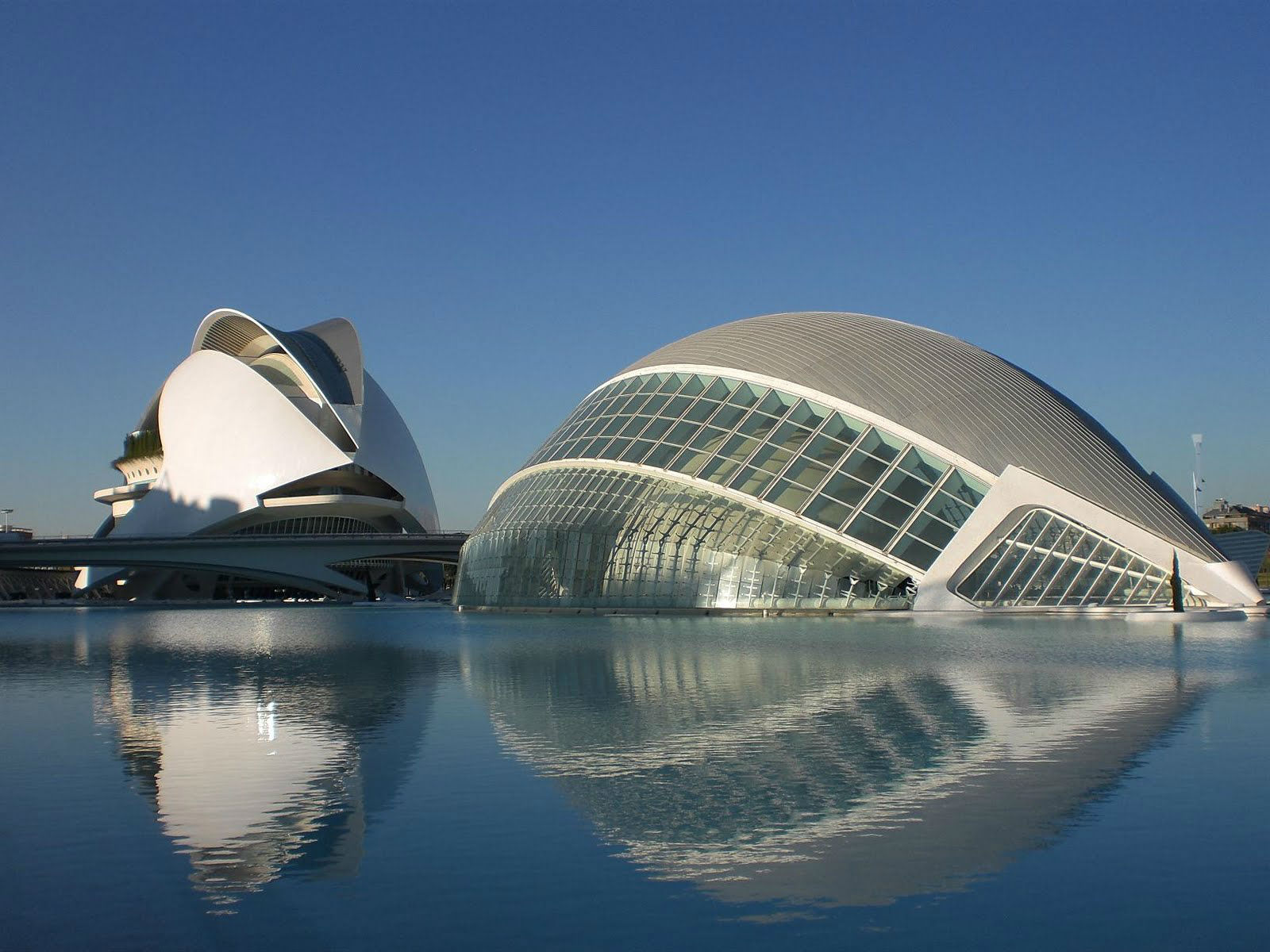 City of Arts and Sciences, Valencia
Architect, Santiago Calatrava
photo: Arch2o.com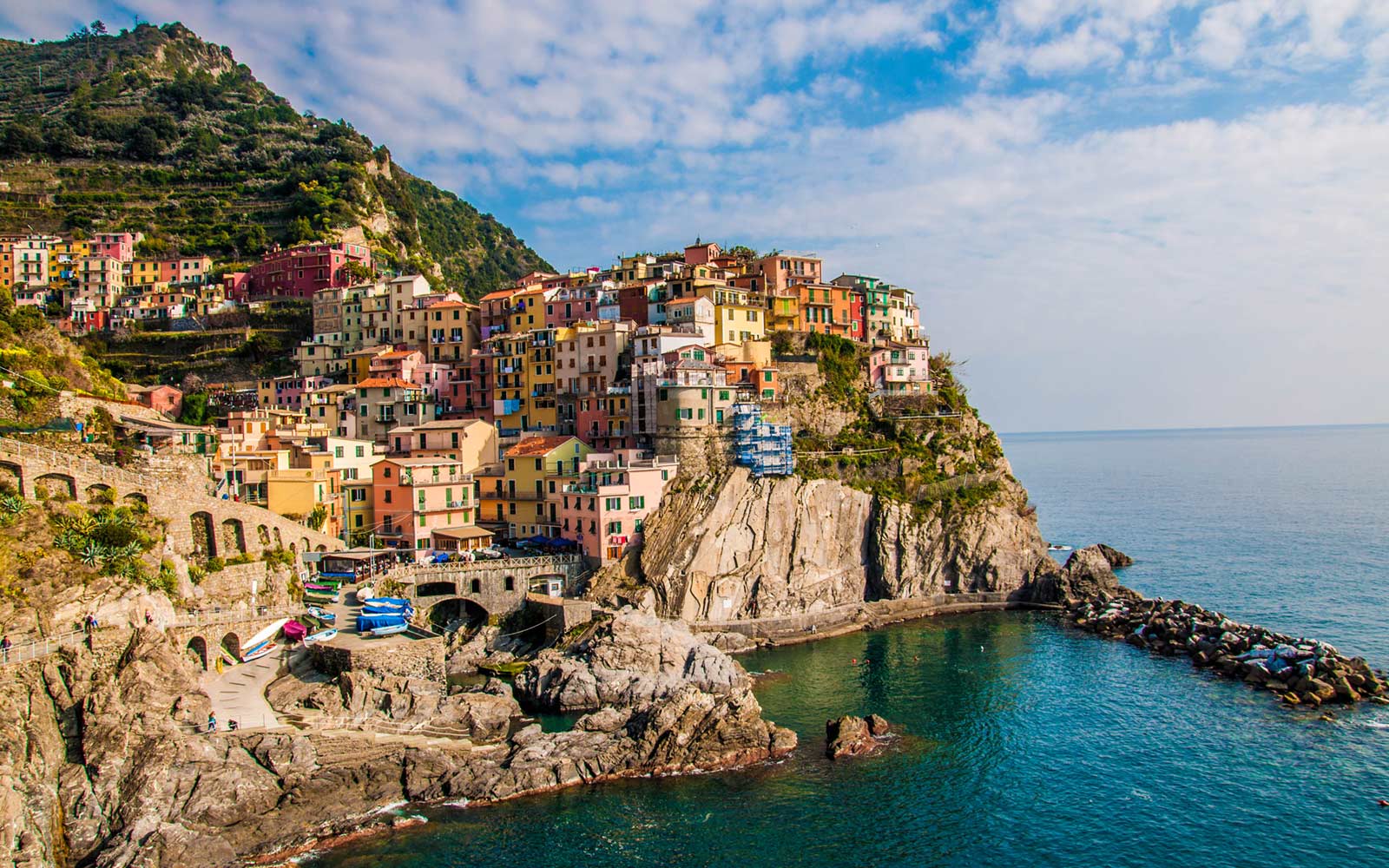 photo: Travel + Leisure.com
photo: HappyHolidayHomes.com
Wendy Roper-Galle
Financial Advisor with Edward Jones - Ocean Springs, MS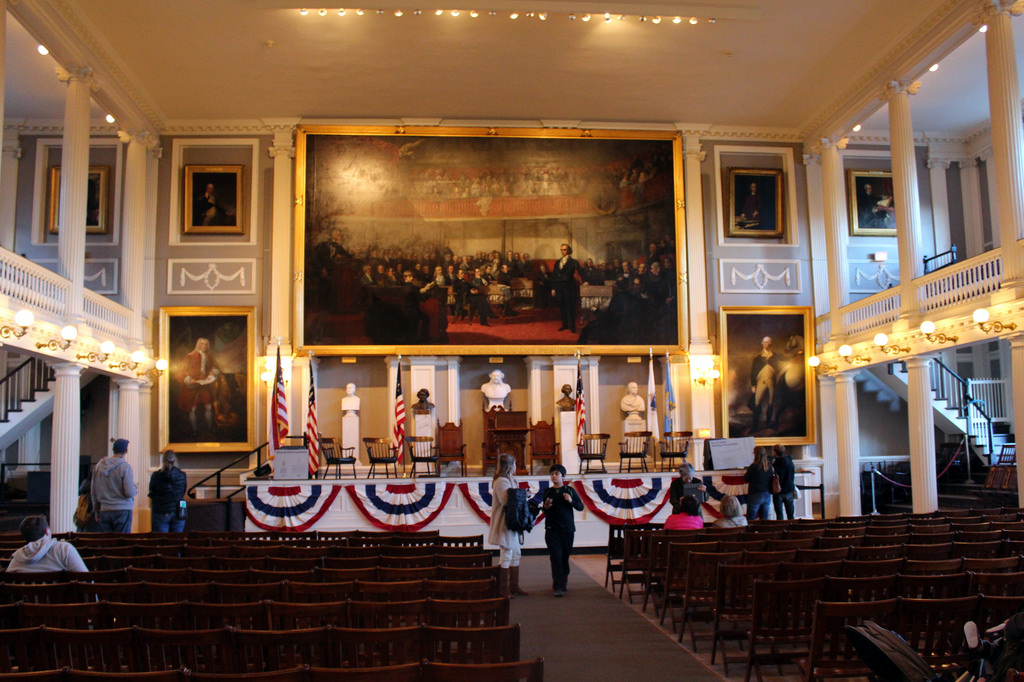 You get the feeling when you walk into the building that this is where America and all we stand for began. It is inspirational on many levels.
photo: flickr.com
Brian Asa
Architect with Johnson Johnson Crabtree Architects - Nashville, TN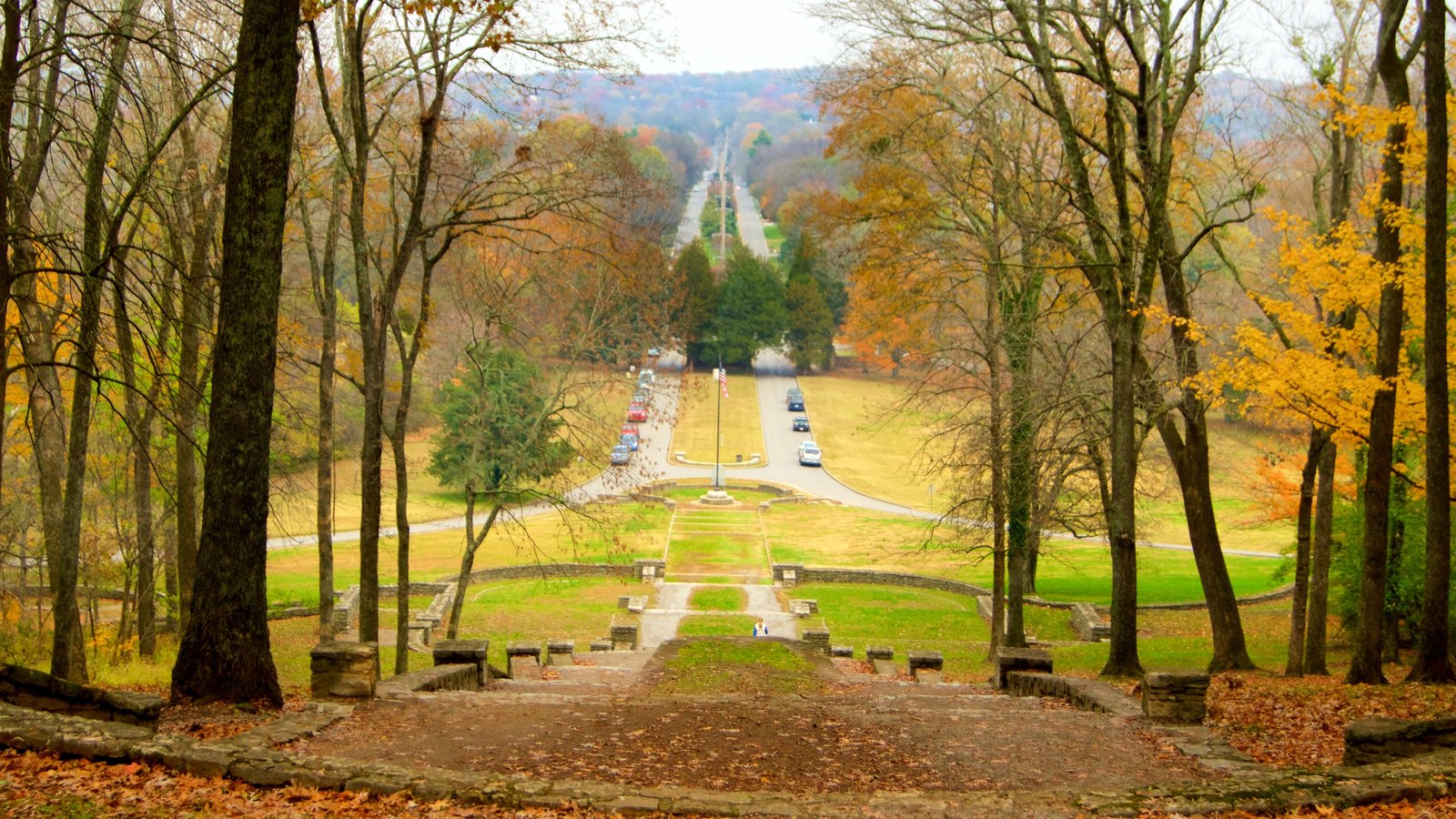 Percy Warner Park, Nashville
My favorite place to frequent is the steps of Percy Warner Park.
photo: Expedia.com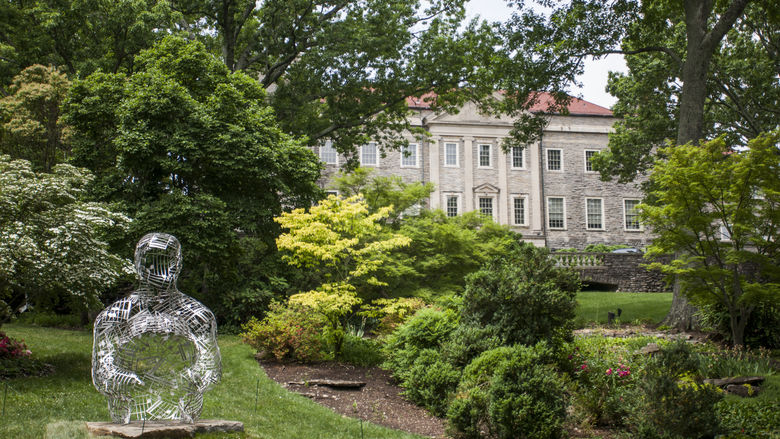 It's one of my favorites because of the rich history, no pun intended, of Cheekwood and the open green space in the heart of town.
photo: wheretraveler.com
Keith Wooten
Owner of Buddyrow - Ocean Springs, MS
1110 Lovers Lane, Ocean Springs. I don't have an image of this one. When I was a child, my friend, Catherine Harris lived there. I remember thinking it was the most glamorous house I'd ever seen. There was a book loft, reached by ladder that had a red fox fur throw.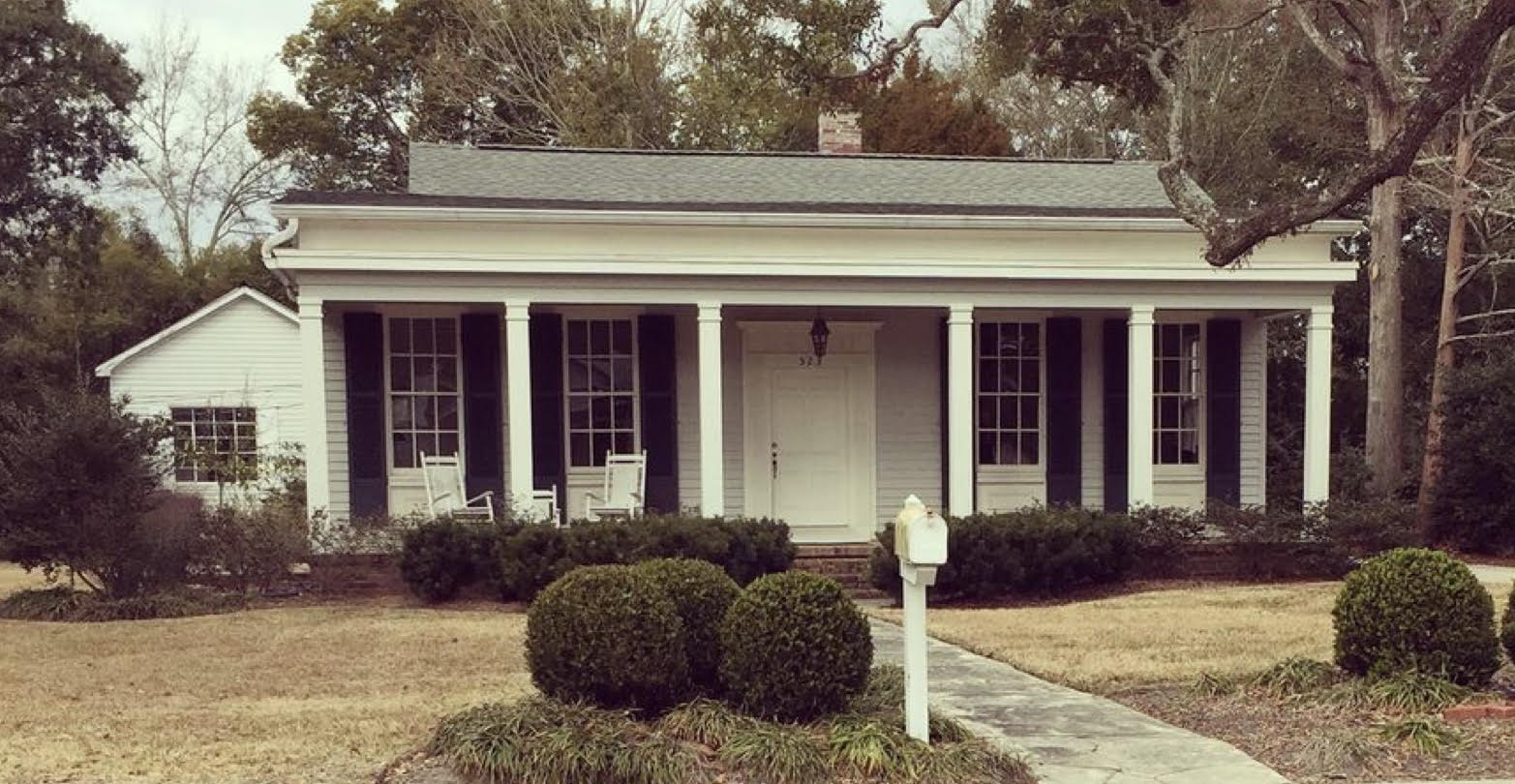 523 Jackson, Ocean Springs
This has long been my favorite house in OS. I've always imagined myself living there, the front door redone with 6 lights and a shiny poison green coat, or 16, of paint.
photo: Keith Wooten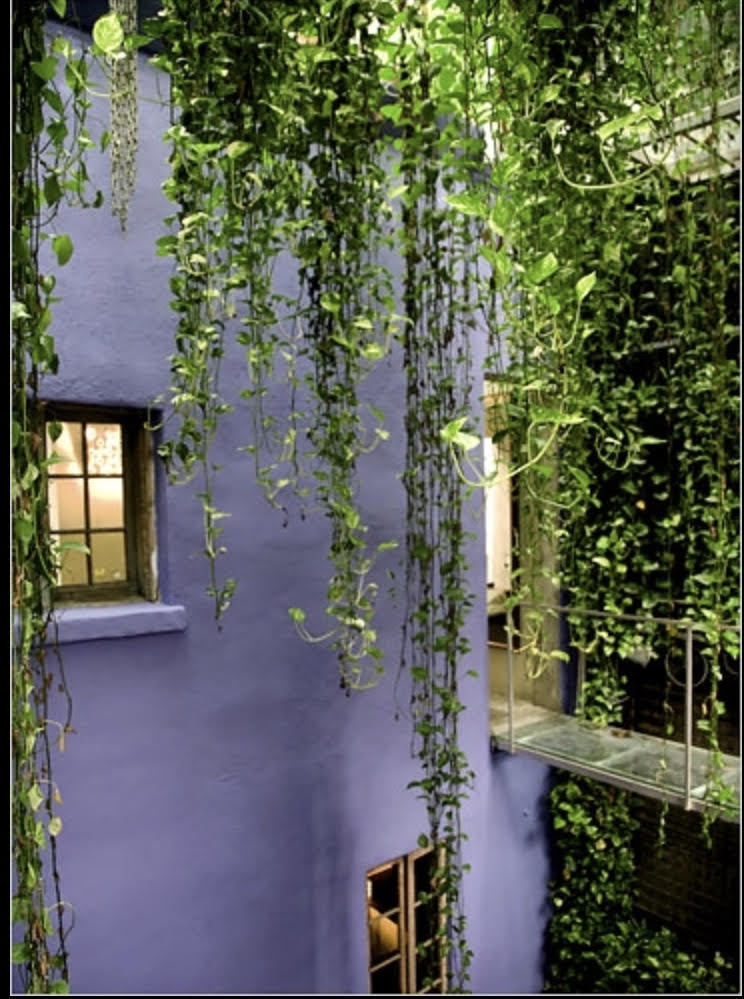 Robert Isabell Townhouse, Greenwich Village, NYC
This place has always fascinated me because two townhouses were joined to create an interior courtyard.
photo: Keith Wooten
Parasol Building, Barcelona
I was mesmerized by this building on my first trip to Spain. It was my 34th birthday, and at midnight on my sister presented me with tickets to the 2nd night of Madonna's European tour in Madrid. Quite a memorable trip. No birthday has topped it yet.
photo: Keith Wooten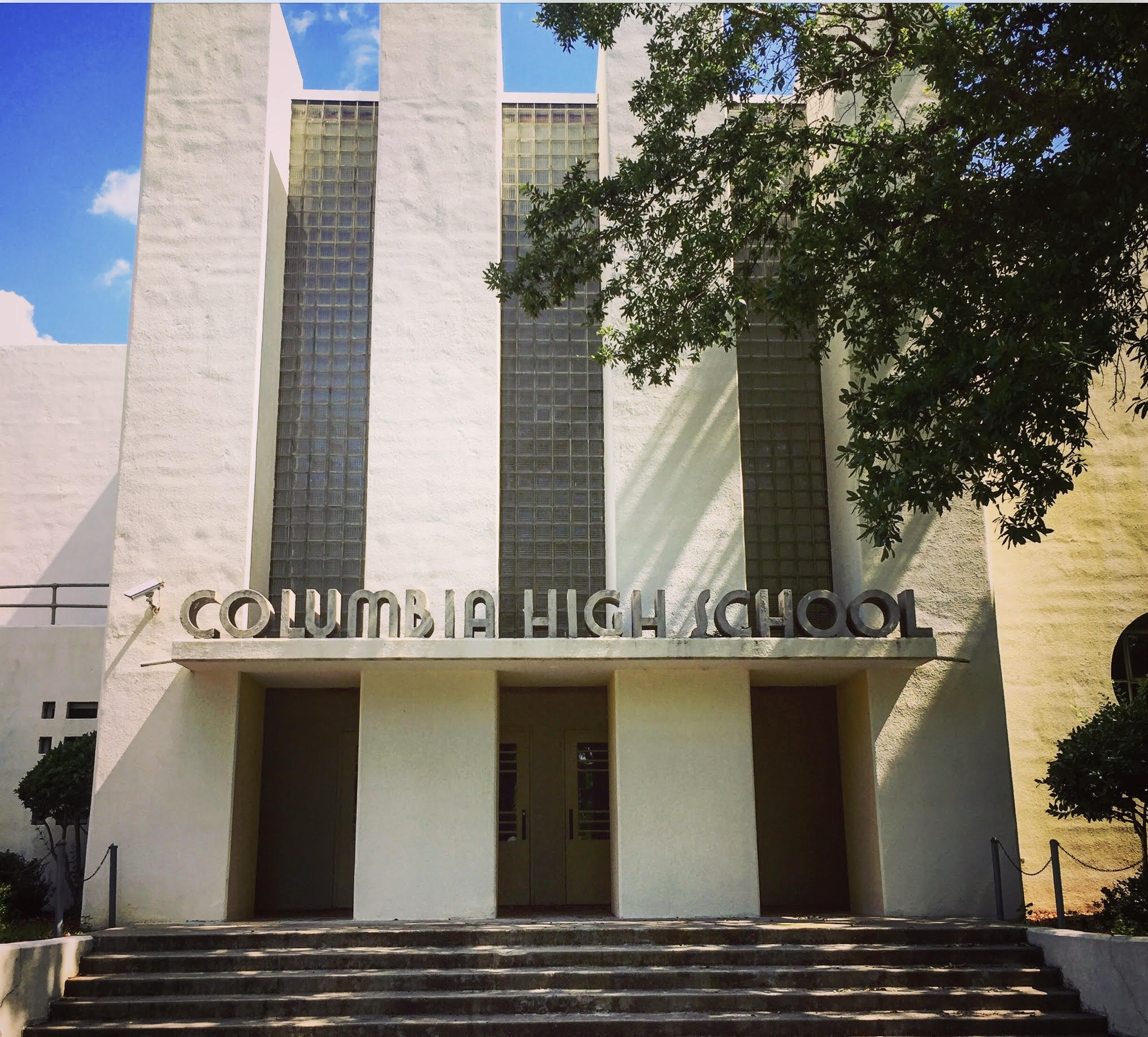 Columbia High School, Columbia, MS
My mother's high school. Great example of, what I think of, 30s moderne. Even the entrance direction arrows are rendered in terrazzo.
photo: Keith Wooten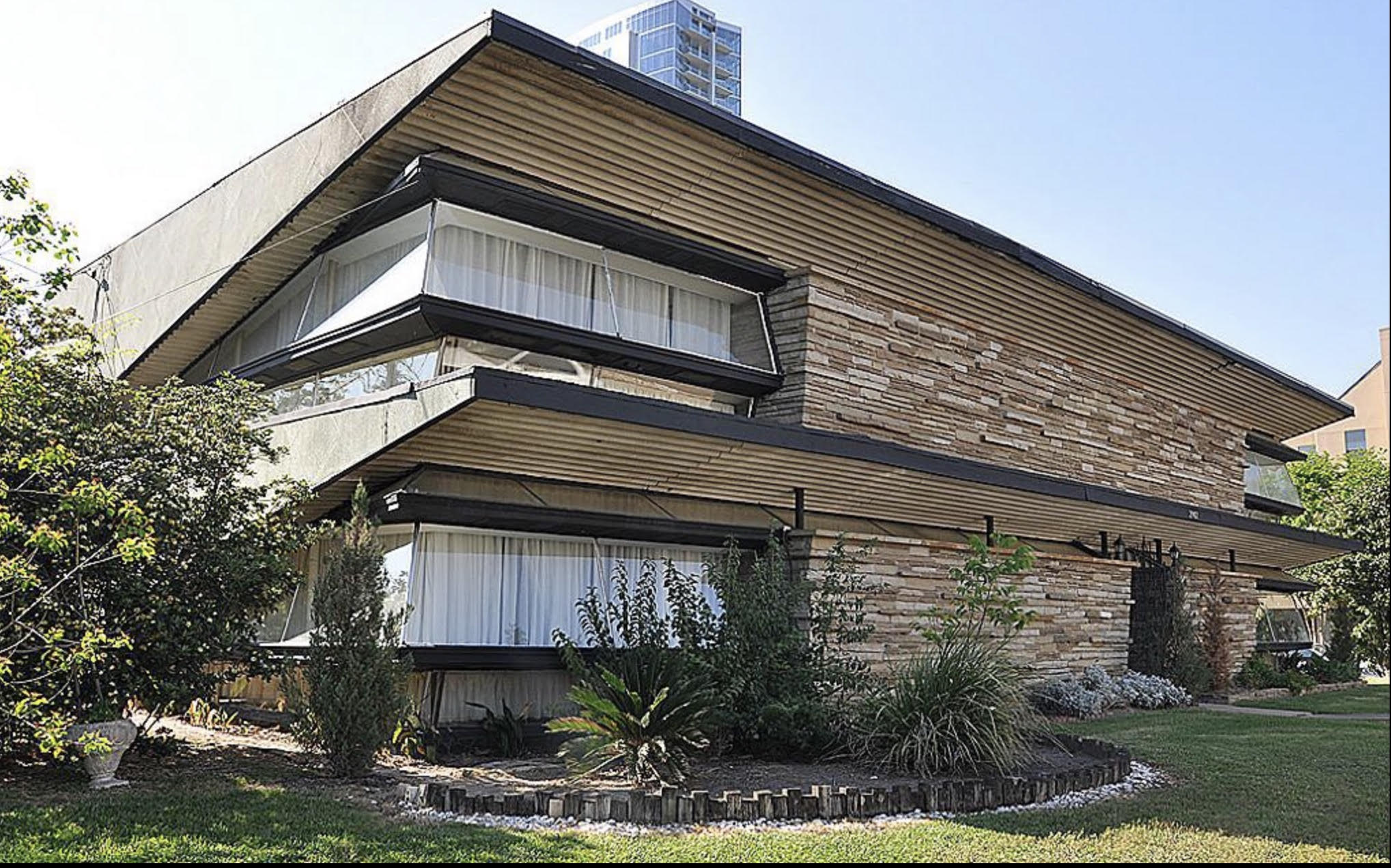 Penguin Arms Apartments, Houston
I happened upon this gem when I first moved to Houston. I never got to go inside, I might not have been as enamored of it, if I had.
photo: Keith Wooten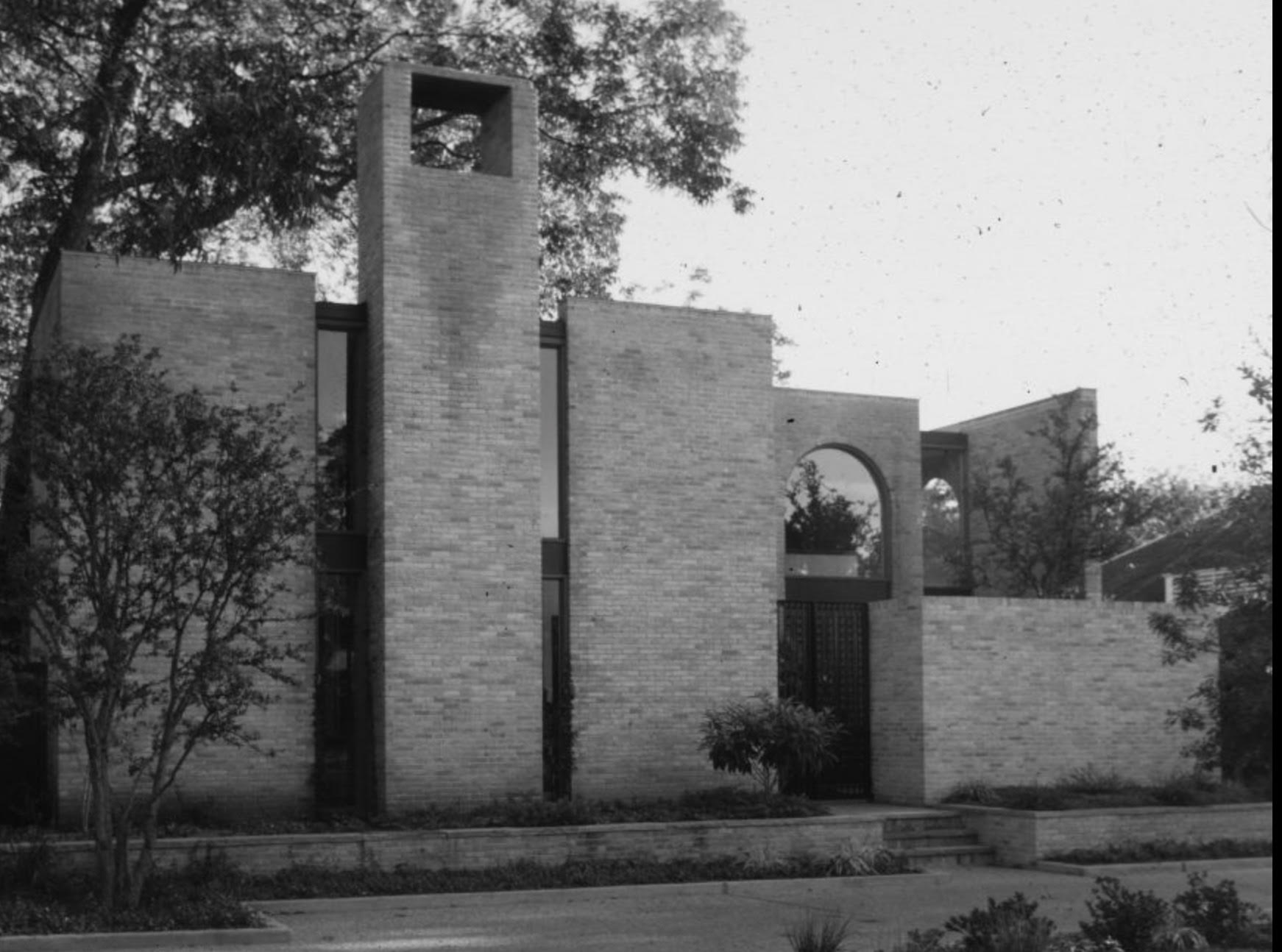 Frank Welch Residence, Highland Park, Texas
This is not the house I was looking for, but, I feel certain the house in Houston I'm remembering has to have been a Frank Welch too. I've always been drawn to these late 60s/early 70s brick constructions. They always seemed slightly mysterious & well heeled to me. I just knew there were fabulous lives going on behind those high, sharp brick walls.
photo: Keith Wooten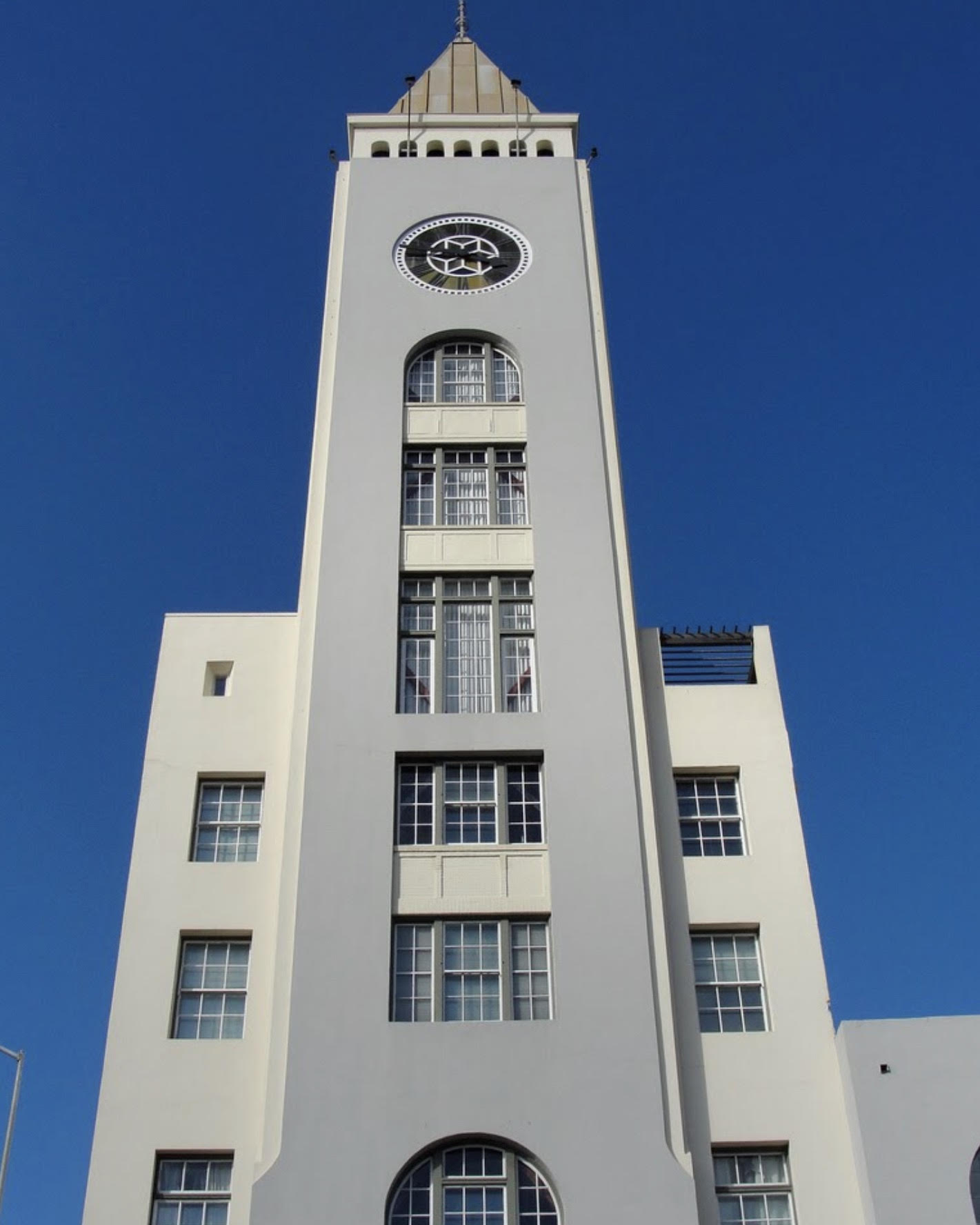 Clocktower Lofts, San Francisco
The first time I crossed the bay bridge, long before I dreamed of living in California, I saw this tower jutting up alongside the freeway. I thought, "If I ever moved to San Francisco, I'd want to live right there!" Fast forward- I lived here for 8 years.
photo: Keith Wooten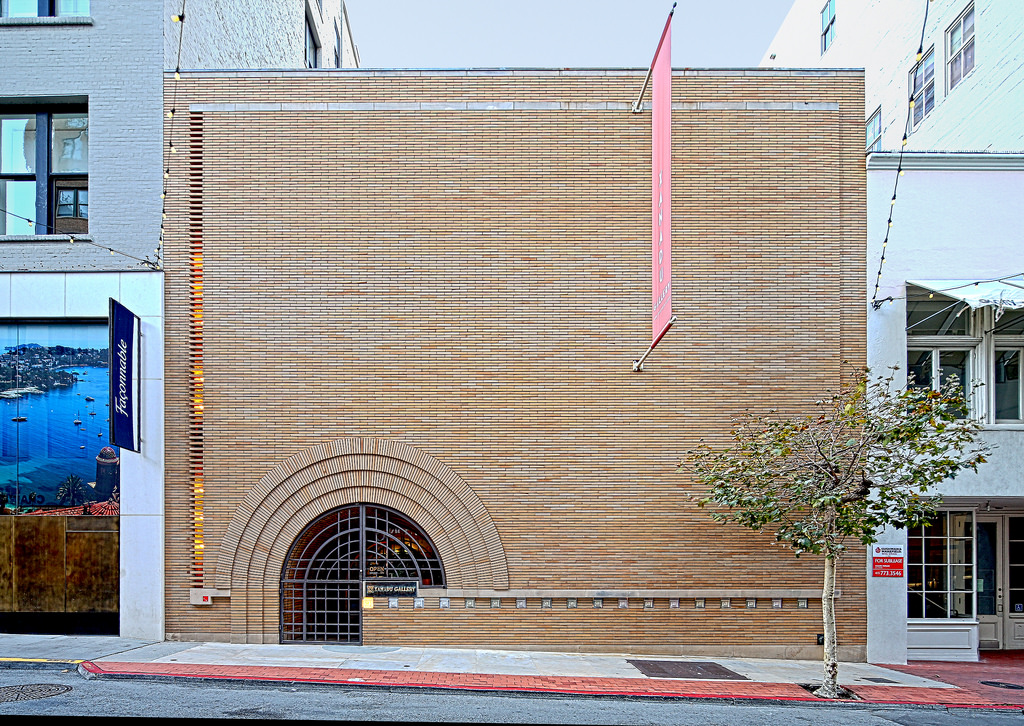 One of those side street treasures San Francisco offers. There's a swooping catwalk inside!
Architect, Frank Lloyd Wright
photo: Fiveprime.com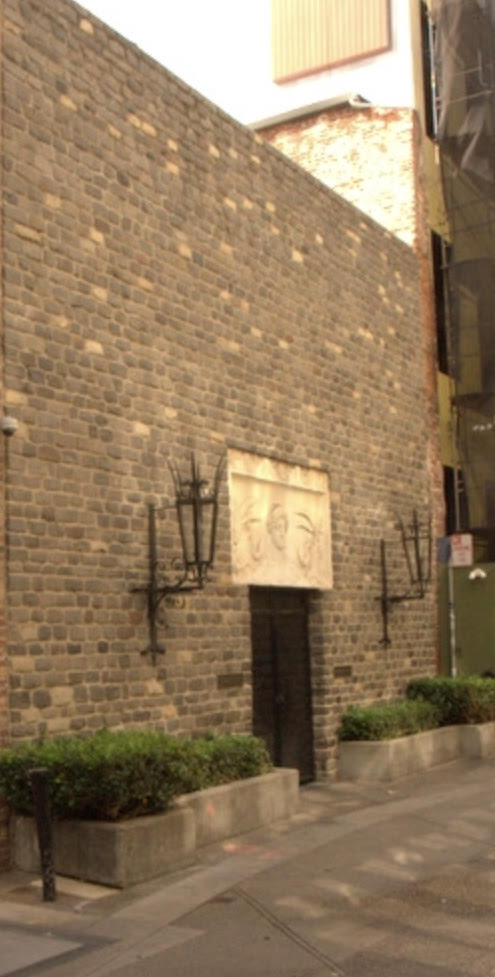 Villa Taverna, Hotaling Pl, San Francisco
I found this place on a lonesome New Year's Day walk. The city was eerily quiet. I rounded a corner, and, discovered a little nugget of perfection plopped down a block from the Transamerica pyramid. It's a private supper club. I've yet to go.
photo: Keith Wooten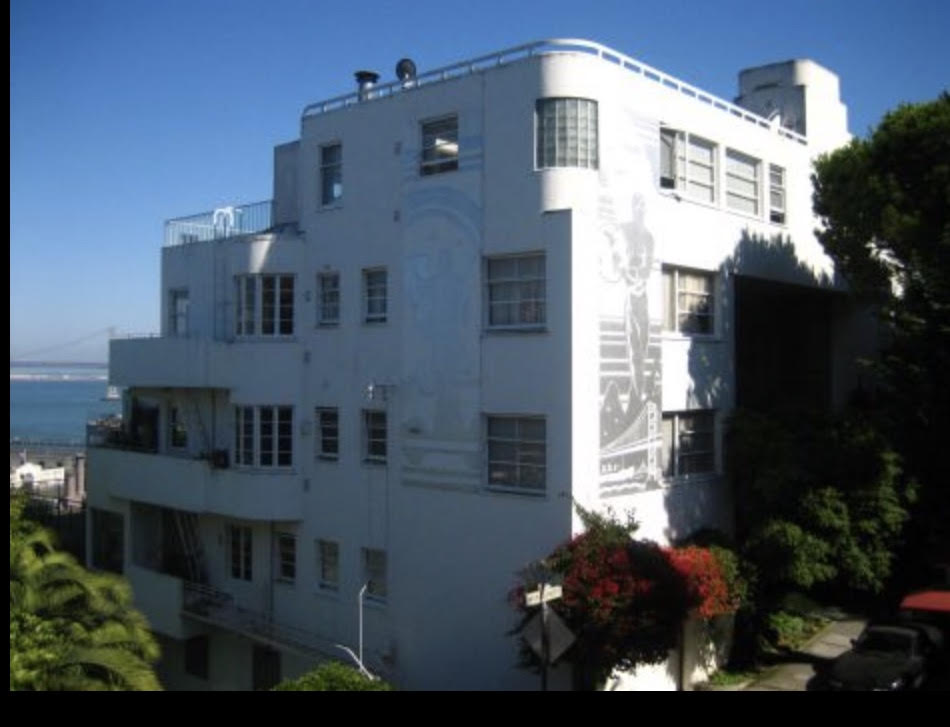 Malloch Building, Telegraph Hill, San Francisco
Best deco apartment in SF. At night, it's amazing.
photo: Keith Wooten
I know absolutely nothing about this, other than, I loved that they built a modern glass box within the walls of a decrepit barn.
photo: Keith Wooten
Jacob Gines
Vice President of Research and Design at Method Studio, Inc. / Assistant Professor, School of Architecture at Mississippi State University
Cathedral of Our Lady of the Angels, Los Angeles
Architect, Rafael Moneo
photo: Wikimedia.com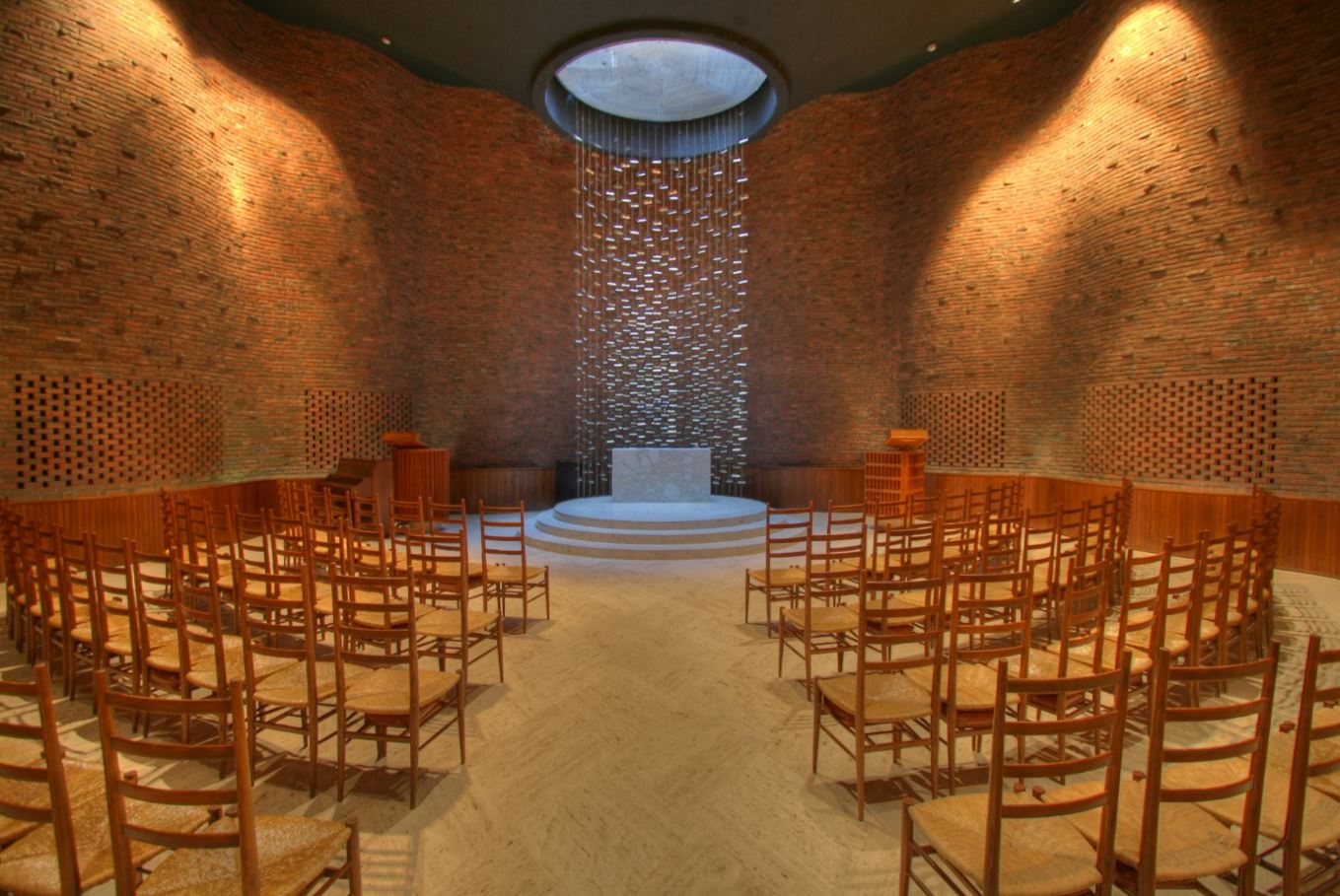 Architect, Eero Saarinen
photo: archgened.oucreate.com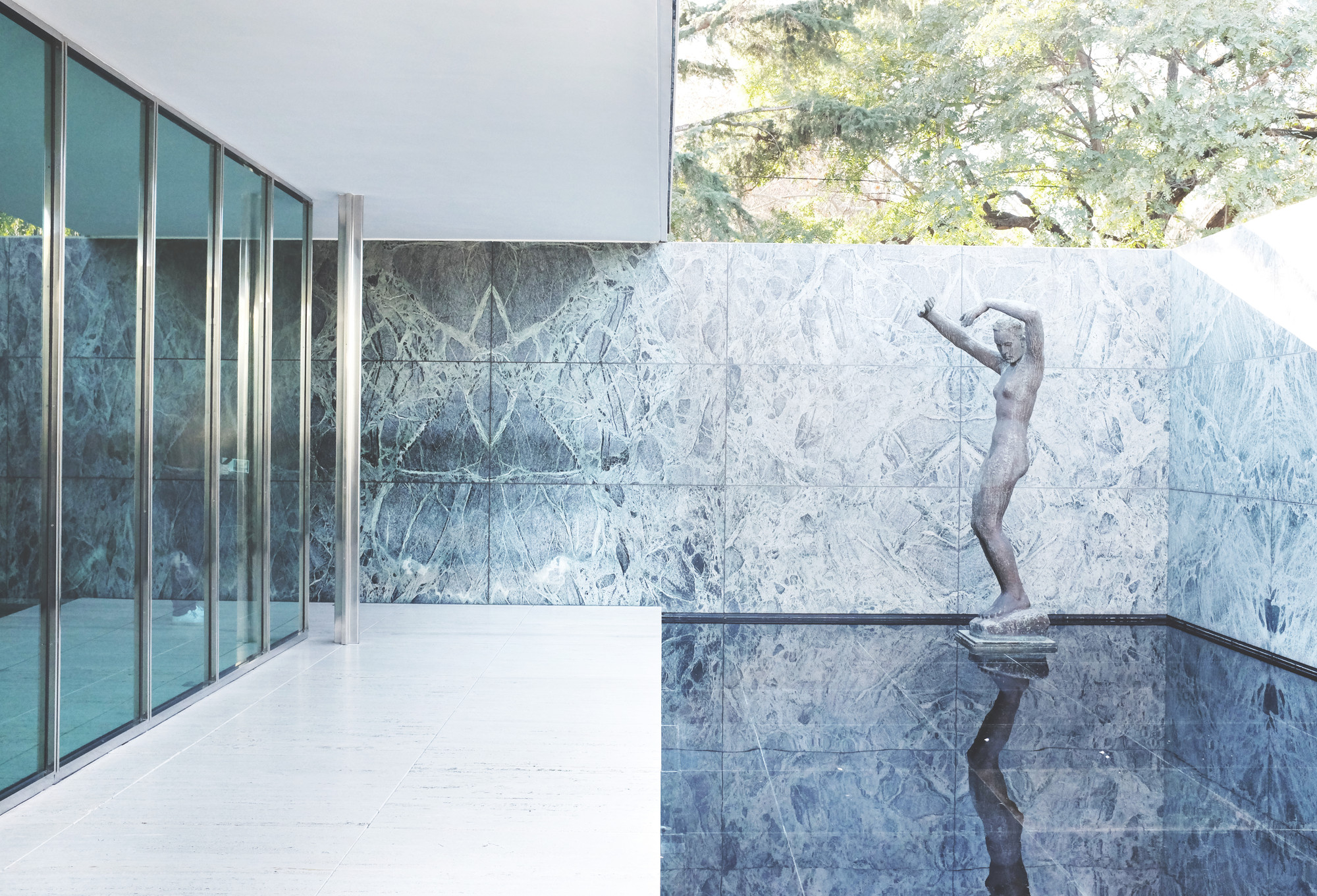 German (Barcelona) Pavilion, Barcelona
Architect, Mies van der Rohe
photo: ArchDaily.com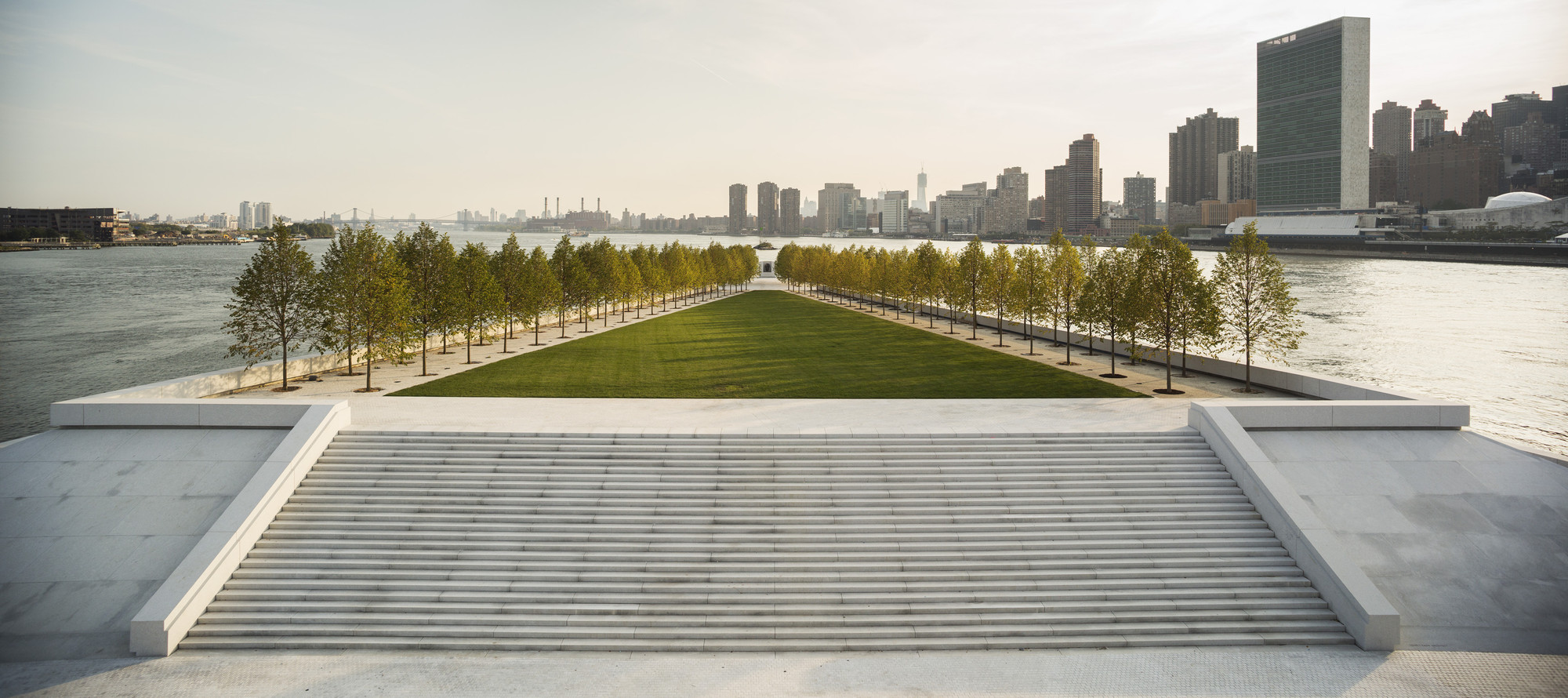 Architect, Louis Kahn
photo: ArchDaily.com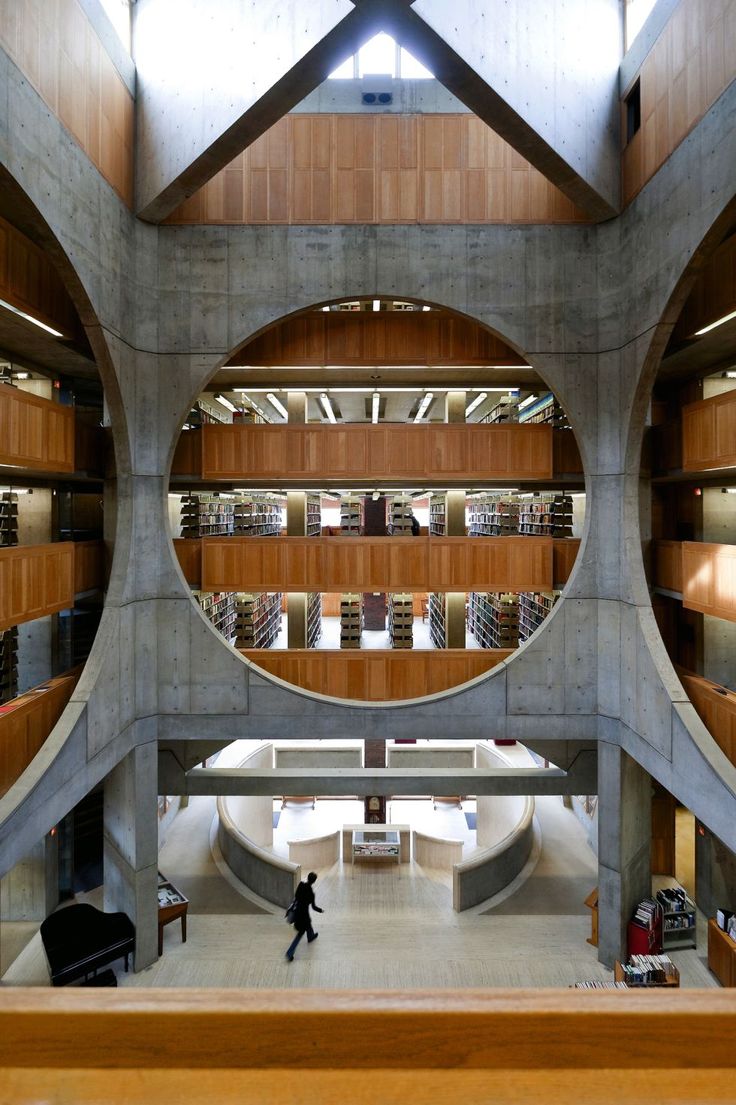 Phillips Exeter Academy Library, New Hampshire
Architect, Louis Kahn
This building is AMAZING!
photo: Pinterest.com
Lolly Rash
Executive Director at Mississippi Heritage Trust - Jackson, MS

The Falk House, Jackson, MS
This is an incredibly quirky, intricately detailed house in a beautiful setting. It has been rewarding to watch the restoration of this modernist masterpiece.
photo: lovemsmod.com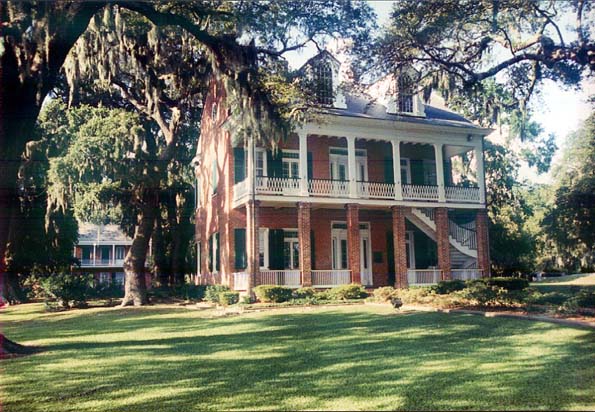 Tullis-Toledano Manor, Biloxi, MS
Tullis was such a graceful, elegant building, surrounded by incredible oak trees. I loved that it was a place where so many people in the community celebrated important events-weddings, family reunions, and church picnics.
photo: The Bottletree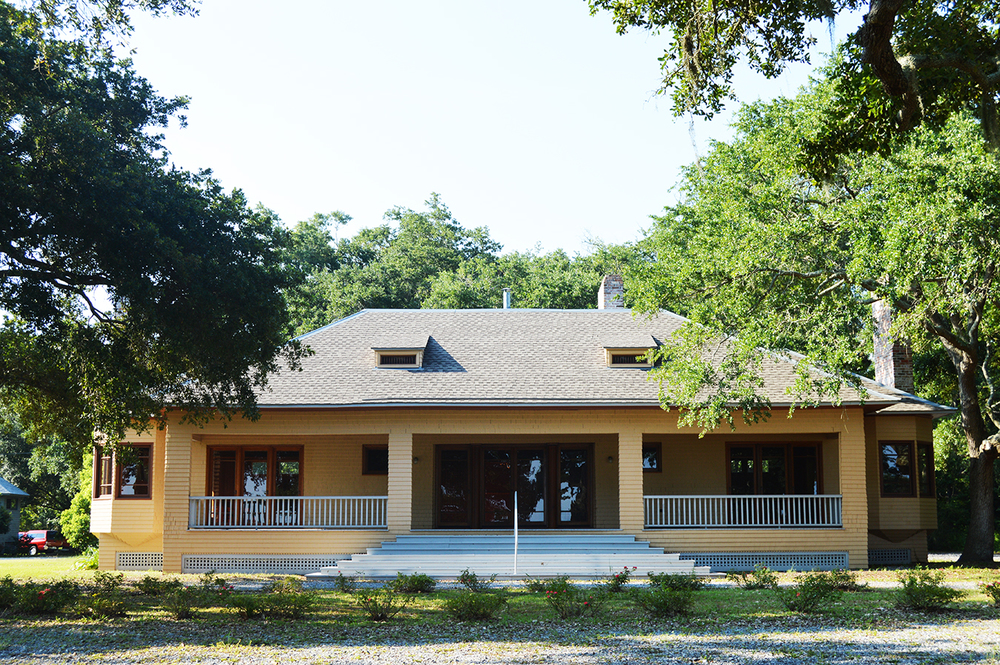 Charnley-Norwood House, Ocean Springs, MS
In addition to its amazing Katrina survival story, the very modern design of the Charnley-Norwood House intrigues me. I think it says a great deal about our values that this building was saved and meticulously restored rather than being hauled to the dump after the storm.
Architects, Louis Sullivan and Frank Lloyd Wright
photo: TALLstudio Architecture
Dennis Frulla
Contractor, Round Two Contractors - Ocean Springs, MS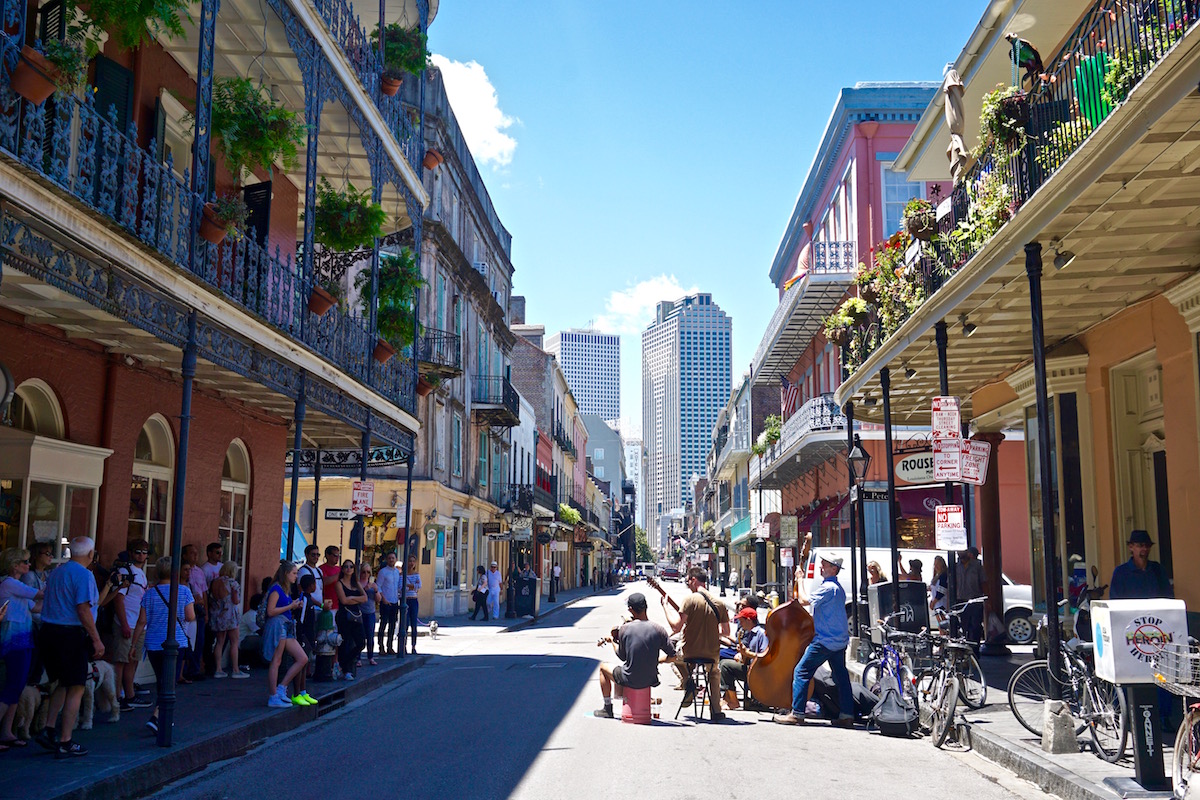 French Quarter, New Orleans
I love the wrought iron, the old brick, the nostalgia, the people... It is a perfect place.
photo: WanderlustChloe.com
Dr. David Lewis
Professor Emeritus of Architecture - Sarasota, FL
After reading your request, my mind returned to one of my favorite spaces; in part because of its specialty in its city. Every time I've returned to Milan I must walk up to its Duomo's roof top. It's a room, albeit with no ceiling and a sloped floor. The opportunity to walk through and among flying buttresses, to gaze out over a city that maps the history of architecture, to gaze at eye level into medieval statues, to ponder about the lives of people meandering in the piazza below or eating pizza in a roof top restaurant, makes it memorable in both personal and civic ways. To describe the room would be as difficult as describing space — and as irrelevant.
photo: memphite.com
Amber Kidd Lombardo
Executive Director of American Institute of Architects, Mississippi Chapter - Jackson, MS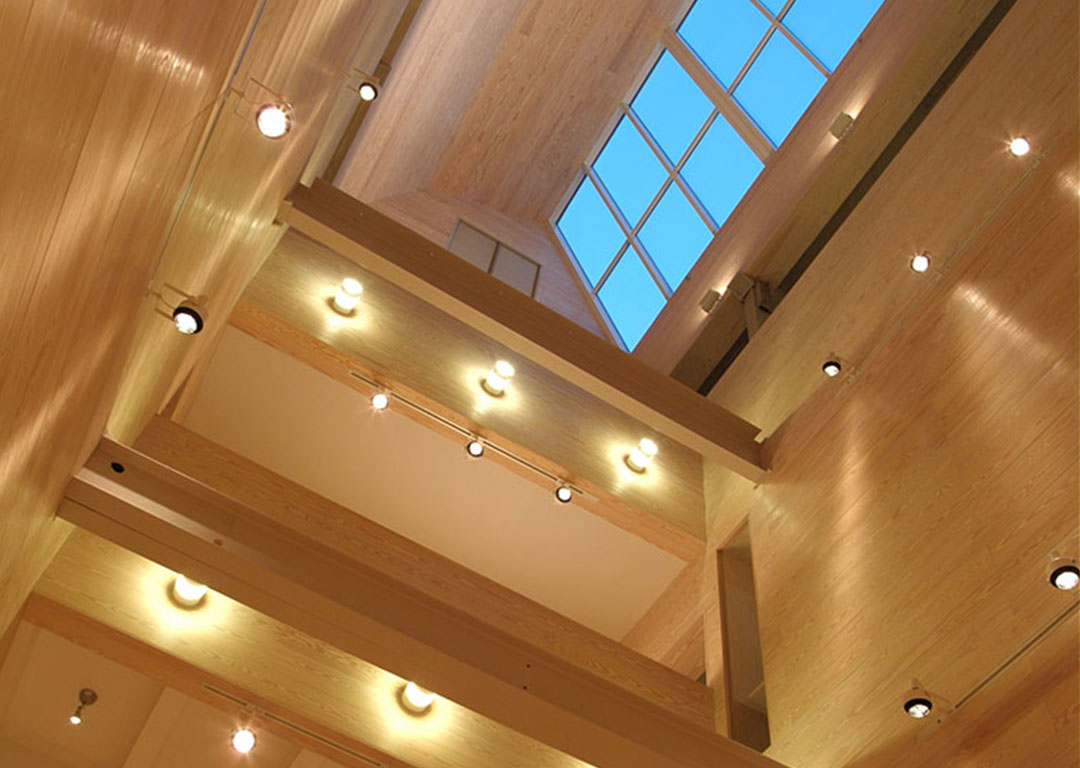 MSU 5th Year Architecture Building, Jackson, MS
MY OFFICE. You have one idea when standing on the street. "Oh this is a cute building." Then you walk in, cozy little tunnel. something very bright ahead then BAM. Light well. Three stories high! (Is this building even that tall?!?!) Okay. Caught my breath. Another little tunnel. BAM AGAIN. Can't help but gape-jaw when you look up. Then the revolving door. My kids played with that thing until they darn near got in trouble. They'll never forget it. Much like the building where my dad worked....
Architect: Barlow Eddy Jenkins Architecture
photo: bejarchitecture.com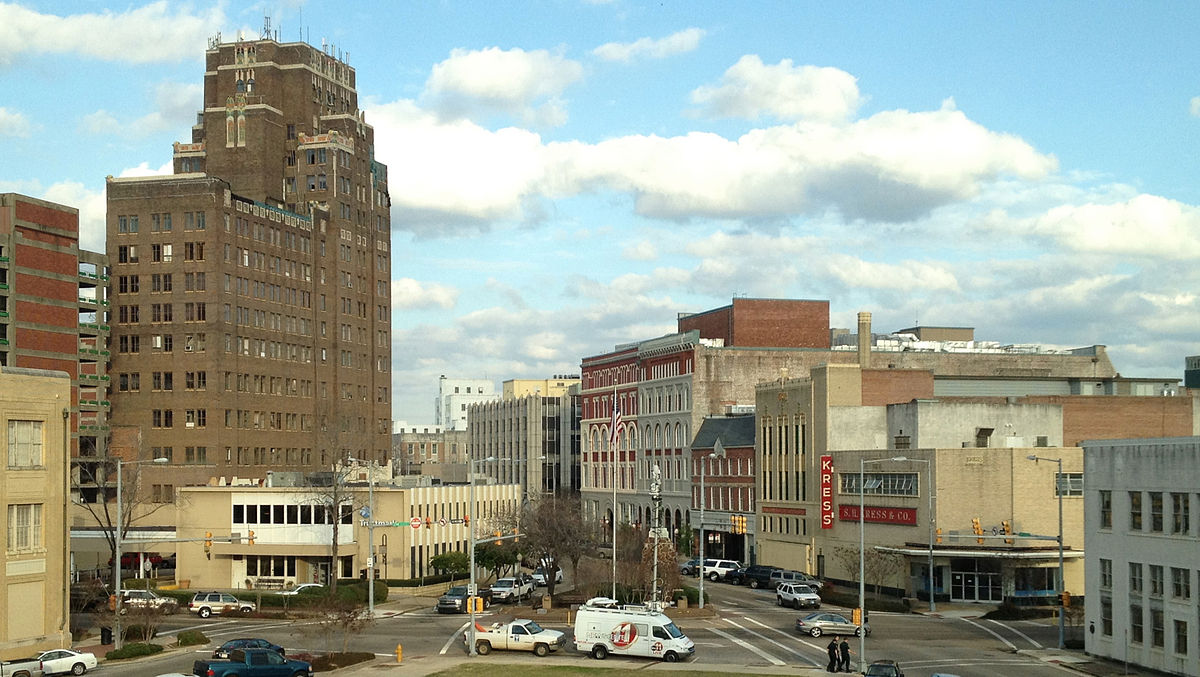 Meridian, Old Peavey Electronics Building
One block from the Threefoot Building. Boarded up now but when I was a kid, it was like a playground (I had braces so there were lots of trips to work with Dad). The instrument showroom was pretty much what you'd expect but it also had this windy path through the middle, like a yellow brick road or something. Some really fascinating people came in there in the 70's and 80's. I didn't know them from Adam's Housecat but I knew they were SOMEBODY by the way dad and his coworkers would put out their cigarettes and jump out of their chairs. When I wore out the gumball machine and 25 cent coke cooler, I'd play on the freight elevator and get lost in the structure. Luckily I was really bored because I had nothing better to do than to study how the thing was built. Downtowns like Meridian have endless inventory of these old ladies just aching for love. Breaks my heart.
photo: Wikipedia.com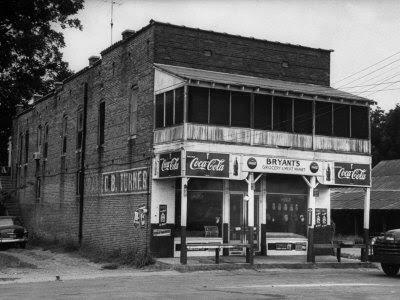 When I was tootling around the state taking pics for MHT's 100 10 Most, it was on my list. I'd not been exposed to the Emmitt Till story before, somehow (not in my Mississippi history class, not surprisingly). I had GPS coordinates for the building and that's it. Drove past it a bunch of times before realizing it was the mound of kudzu. I screeched my tires in the gravel drive and jumped out to take a quick pic. I had programmed these stops into some mapping software and had allocated 10 minutes per stop so I could get home for supper. A quick glance at the historic marker drew me into the story. I stood there for a long, long time. Hating. My precise thought was "let the damn thing melt into the dirt." A decidedly un-preservationistic thought. I imagined the story taking place, the front door, this sweet kid, the creaks in the floor, the men coming to his house, the courtroom. I was so freaking angry. And I'm a pretty even-keeled kind of girl. I took a bunch of pics and had the rest of the delta to think about it. If that shell hadn't been there, I wouldn't have had that anger. More people need to get angry for as long as hate crimes are a thing and especially for as long as leaders evoke them. I'm still angry that Mississippi lives with this blemish, making people actually sympathize - SYMPATHIZE - with those of us who love the state and see it's good.
photo: usslave.com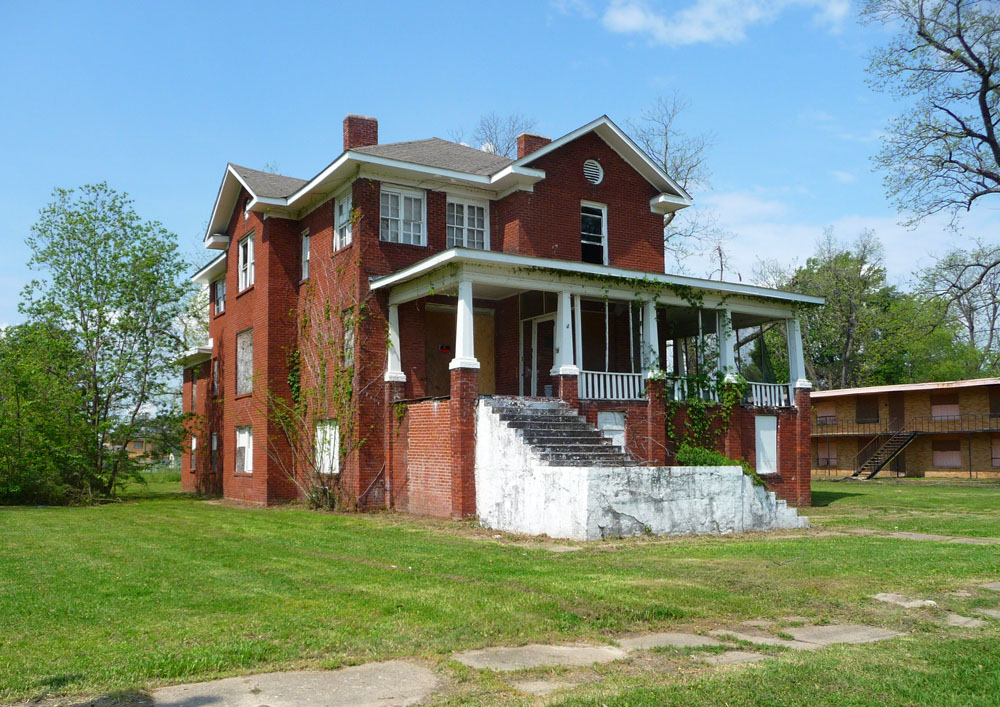 It stands for the tenacity of the civil rights movement. Painful to watch it languish with all the mountains of reports that have been done. I'm ready to see some honest-to-goodness work being done. Emily Roush-Elliott has a little fund to do some stabilization. Baby steps are painful when the passage of time equals more money, more deterioration, more setbacks, more discouragement. Hopefully MHT will likewise be awarded a Civil Rights Grant from the National Park Service. Fingers crossed.
photo: PreservationinMississippi.com
Lorenzo Minter Jr.
Architect with CORPS of Engineers - Vicksburg, MS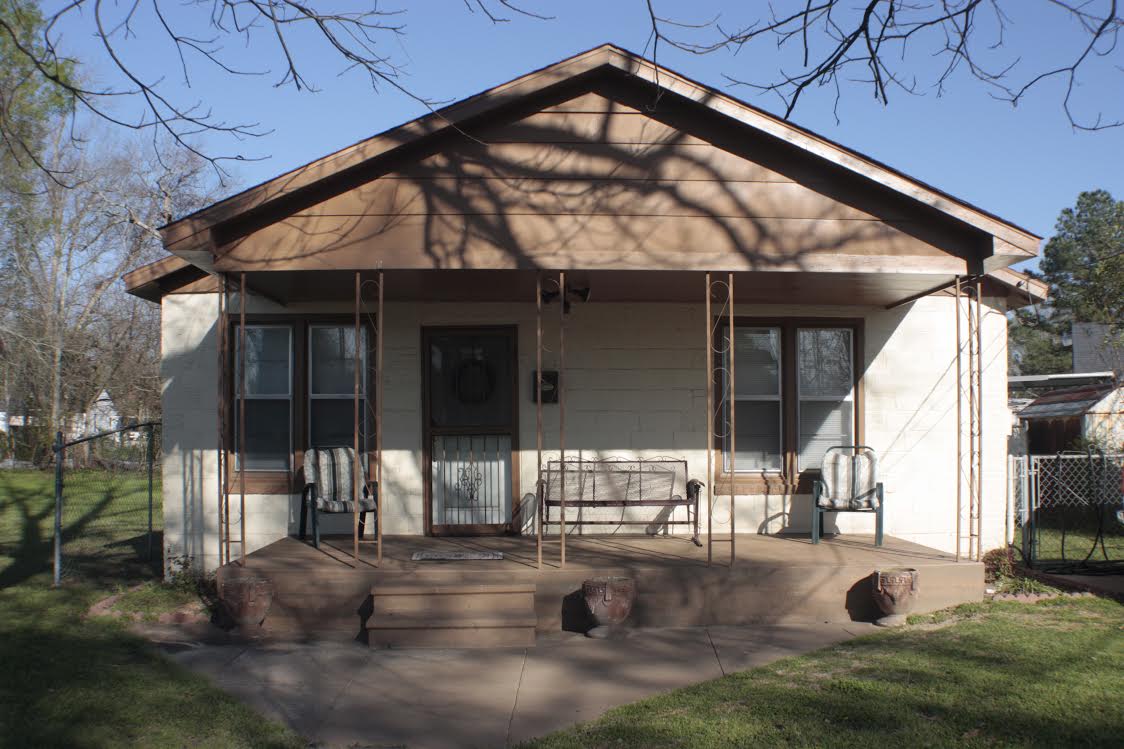 Albeit it's nothing magnificent to behold, nor a major high-rise, nor glorious inspiration of architecture, nor tourist trap, nor fancy by any means…but it is a place, it is a building, it is magical in my mind…and it is home.
The place that is 1806 Martin Luther King Street, a small home built with a large purpose, by 2 hands, a back and a brain belonging to my Granddad around the late 1920s or early 30s for his wife and future family. The house originally was a two-bedroom, one bath house with living, dining, and kitchen. Approximately ten years later, a den area and extra bedroom was added for the growing family. This has very little to do with the reasons why this home has grown to be my favorite place.
The lasting resonance stems from the "soul" the home now possesses.
The scratches on the trims and floors from the years of my aunts' and uncles' and mom's foolishness in their younger years; the warmth of the sun in the den as me and my little cousin practiced streaking early Saturday mornings with our sisters screaming and laughing; smells of home-cooked meals trapped within the walls made by the hands; echoing of the old family piano and singing voices broadcasting throughout the house; the smell of the old wood paneling and gas heaters; the laughing and jokes told by my uncle as we stayed up late watching old action movies imaging what we would do if we were on the screen as if it was real life to begin with; the cracks in the tiles on my aunt's bedroom floor becoming railroads for the hot wheels my cousin and I pushed from our Happy Meals; the loud conversations and arguments every holiday meal; the love and kindness and lessons learned and punishments dealt… these things create the magic within this place. This is the "soul" the home has obtained, natured, and grown over the many decades it has stood and continues to stand. 1806 Martin Luther King Street will also be my favorite place.
photo: Lorenzo Minter Jr.
Michael Rose
Architect with Canizaro Cawthon Davis Architecture - Jackson, MS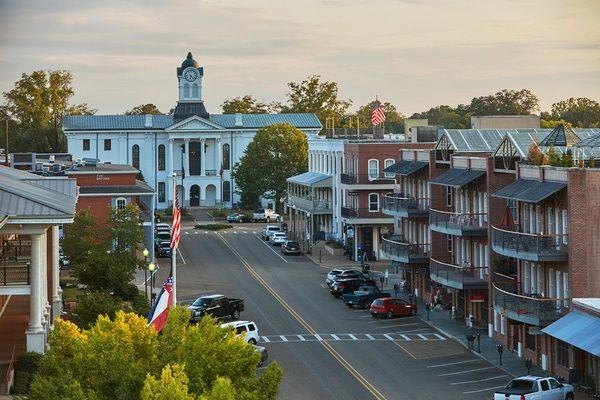 As an architect, I use any chance I get to explore new places and am fortunate to have visited many memorable buildings around the world. However, one of favorite spaces is the American town square, notably those if Mississippi.
Whether its Oxford, or Canton, or Kosciusko, town squares across Mississippi still serve as the epicenter of social, political, and economic activity. Upon entering the square, one is met with an energy made palpable by the intimate scale of the space, defining one communal area within the wide open countryside. A stroll along each street presents facades demonstrating the craft of their era and storefronts displaying generations of a family business, and in the center you'll still find the Courthouse delivering justice and keeping peace. These town squares happily exist in a liminal space where they have yet to allow the automobile or city growth destroy the fabric of the place, yet still abound with an urban energy and a lively community.
photo: Pinterest
Dr. Juan M. Heredia
Architect / Associate Professor - Portland State University, School of Architecture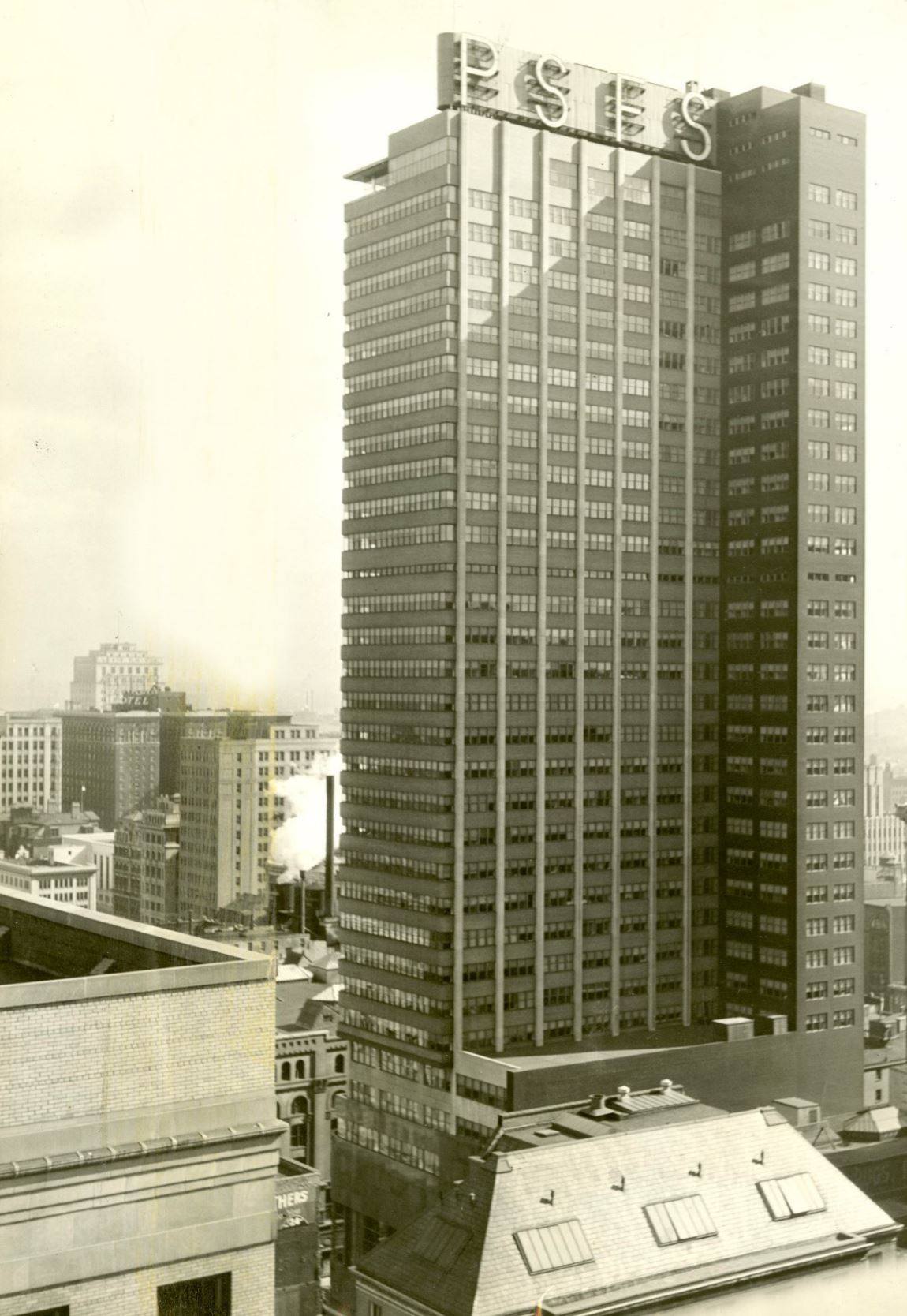 PSFS Building, Philadelphia
This is one of my favorite pieces of architecture. The headquarters of a local bank, the PSFS is perhaps the first large-scale modern building in the US. Completed in 1932, it is roughly contemporary to the Empire State building but the stylistic contrast between both couldn't be more striking (the Philadelphia building being much more formally and spatially sophisticated than its New York counterpart; and still very contemporary in its outlook). It was designed by George Howe and William Lescaze, the former a local architect trained in the Beaux-Arts tradition, the latter a young Swiss architect coming from the heart of the European avant-garde. The building is located in the corner of 12th Street and Market, just a couple of blocks away from City Hall. What I love about it is that it operates on so many different levels of civic engagement. In its basement, it connects to the subway lines, with stairways coming down from the sidewalk and the interior of the buildings. In walking in front of the building, the pedestrians pass besides streamlined window-shops that smoothly turn around the corner. At ground-level one also finds the entry to the bank and its offices. One has to move upward, however, to go to the banking hall, which was something unusual and risky at the time, given that people needed to make some effort to go up, and the bank could lose potential clients. A shiny escalator took people to the second level, and once landing there, an impressive triple-height space (or quadruple-height, or more) offered a view of the surrounding buildings. Because of their proximity, these masonry and steel buildings seemed to stick to the surface of the glass as if wallpaper. Some sixty stories above, there were meeting rooms for executives and a public viewing deck. Crowning the tower, a huge billboard sign with the bank's initials was (still is) visible to anyone in the city. The sign was rotated so that it was oriented to the Franklin Bridge, therefore visible to those crossing the Delaware River and coming from New Jersey and New York City. The building is now a hotel, but preserved in more-or-less good conditions.
Architects, George Howe and William Lescaze
photo: ExplorePAHistory.com
Elizabeth Englebretson
Public Interest Design/Landscape Architect Intern with Gulf Coast Community Design Studio - Biloxi, MS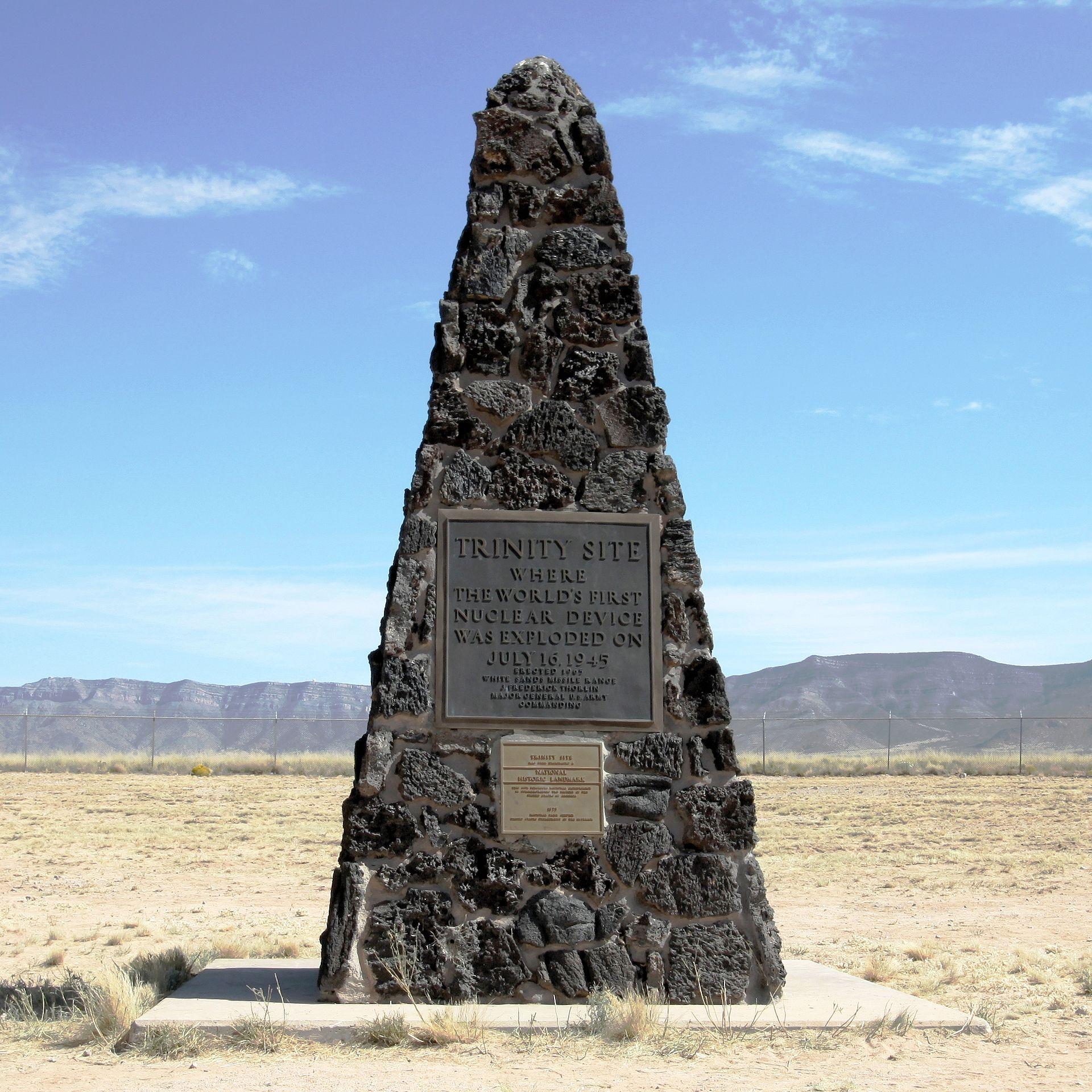 Trinity Site, White Sands, NM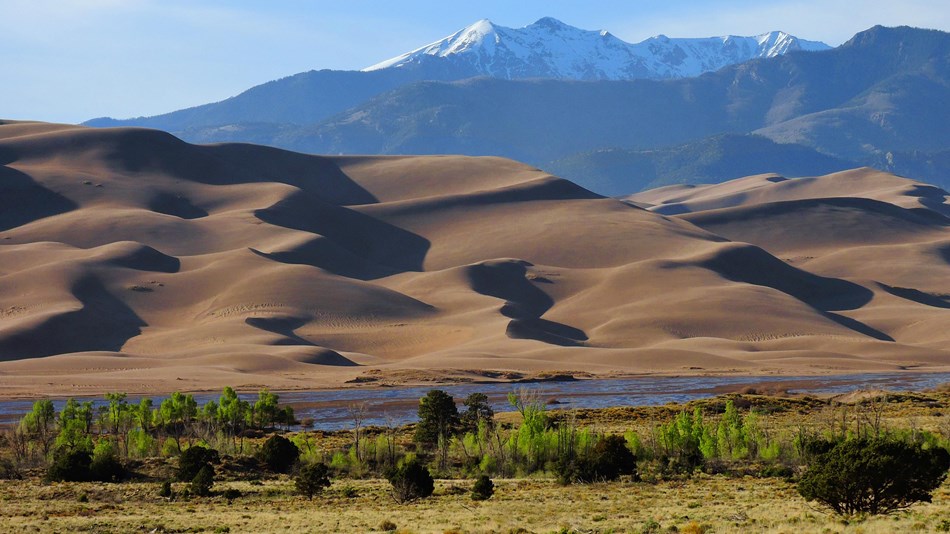 Photo: NationalParkService.com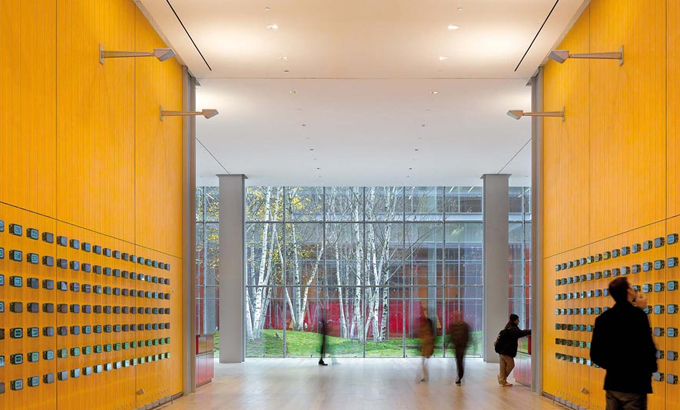 New York Times Lobby, NYC
Architect, Renzo Piano
photo: ehejojinud.com
Belinda Stewart
Belinda Stewart Architects, PA - Eupora, Mississippi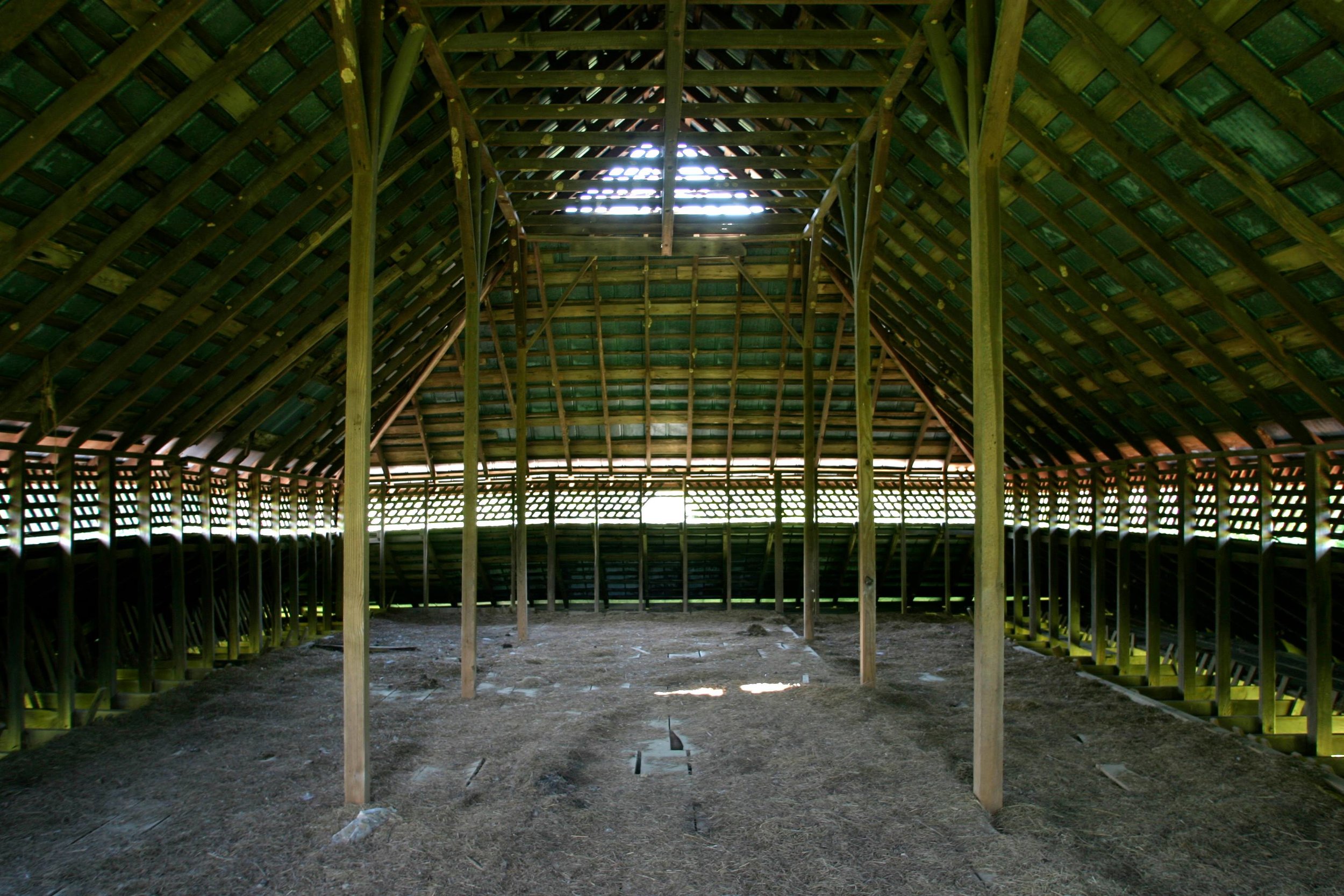 My favorite historic building -- and favorite Mississippi building - is the Hays Barn. This amazing unique barn was built around 1900 near Walthall, MS. it has the footprint of a typical barn - but with amazing details such as the overhanging cantilevered porch around it - with a slatted hay feeding area under this great roof - which also helps reinforce the cantilever... This utilitarian building serves its function very well - and beautifully.
photo: Belinda Stewart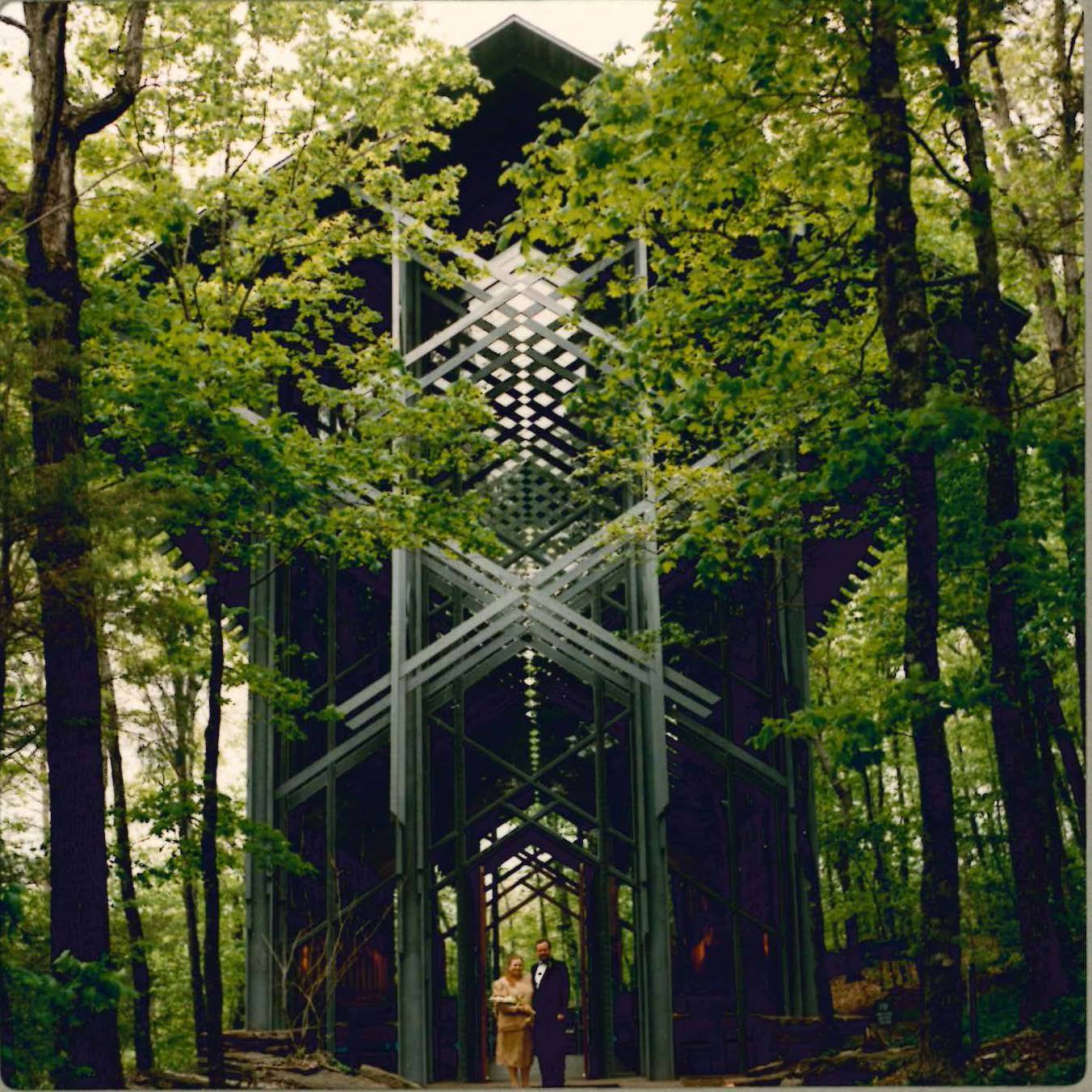 Thorncrown Chapel, Eureka Springs, AR
The chapel is a wonderful simply constructed and beautiful building -- expressing its structure and function clearly and elegantly.
Architect, E. Fay Jones
photo: Belinda Stewart